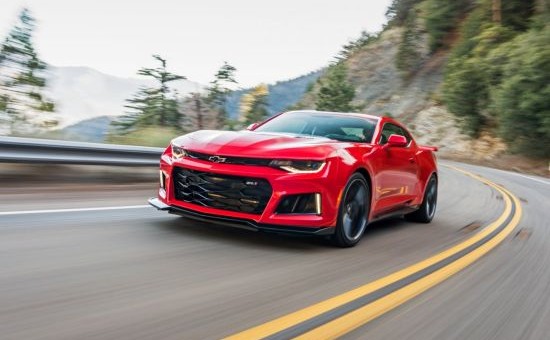 The Best Driving Decisions You'll Ever Make
The act of driving is full of all sorts of successes and failures, and there are many ways in which it pays to know as much as possible about the whole art of it. There are certain ways of approaching driving which ensure that you will have a much more enjoyable time of it. Many of those will also mean that you are safer on the roads, and that you manage to drive for longer by getting more out of your vehicle. Today, we are going to think about some of the best driving decisions that a motorist can ever make. Make these, and you will find that your driving life takes on a much more enjoyable and enviable hue.

Splash Out On Your Dream Car
How many people wait their whole lives to buy their ideal vehicle – only to never actually get round to it? Most of the time, of course, this is a financial issue, and you might be wondering how you can conjure up the cash if you have never done so before. But it might actually be easier than you think to grab hold of the car of your dreams. Most vehicles can be purchased on finance these days, and if you are happy paying it off for a few years then this can be a great way to get hold of something you have always wanted. Of course, you might be in a position to buy it outright, in which case: what's stopping you? You only live once; you might as well drive a car you love.
Ask For Help
There are certain times when it is really sensible to ask for help , so that you can either be safer and make the most of a bad situation. Let's take having an accident as an example. This is one of the worst things that can happen to you on the road, but it happens to plenty of people, and you never know when it might be your turn. Making the most of such a scenario might seem difficult, but that is why it is so important. Safety is your primary concern here: as long as you and everyone else is safe and well, you don't need to worry. Beyond that, you might want to consider seeing a lawyer if you feel that it wasn't your fault, and informing your insurance company as soon as possible. Ask for their help, and you can turn a bad situation into a better one.
Take Extra Lessons

Nobody is the perfect driver, even though plenty of people would like to be. But there is always room for improvement, and really that is something to be celebrated. One of the best decisions you can make as a driver, therefore, is to take extra lessons after you have passed your test and started driving on the roads. If you do this, you will be much more skilled, safer, and above all more confident in your abilities. There are any kinds of extra lessons you can take, and they are all worthwhile, so this is something you might want to look into.