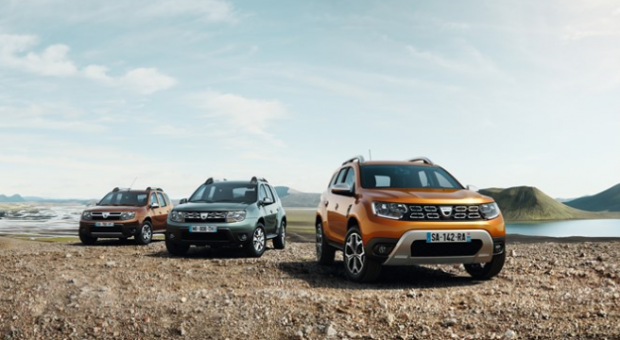 Dacia has just registered its 1,000,000th vehicle in France since the brand's launch in June 2005.
The Dacia brand continues its success story by registering its millionth vehicle in France since its launch, becoming a key player in the market. Less than thirteen years after the brand's arrival in France, Dacia has sold one million vehicles. 2017 was another record year with 119,357 VP + LCV registrations (+6.5%), with Dacia ranked 5th in the automotive market. For the first time in its history, the brand was number three in sales to private customers in France. Sandero, its best-seller, is still the French's favourite car* for the second year in a row.
Since its launch in June 2005, with Logan, the Dacia brand has considerably expanded its range of products without ever departing from its fundamental principles: facilitating access to new vehicles that are attractive, made of quality, reliable and affordable. Today it has 6 models with Sandero, Logan and Logan MCV all restyled at the end of 2016, Dokker, Lodgy, the most affordable 7-seater wagon on the market and the iconic Duster.
Launched in 2010, Duster has established itself as a benchmark in the SUV segment, with no real competitors in terms of price-performance ratio. New Duster – an authentic SUV with a modern, attractive, robust and completely redefined design – launched in early 2018 is already proving to be promising.
If the Dacia brand has enjoyed almost uninterrupted growth since its launch, it is because it has been acclaimed by its customers. Proud of their "smart buying", they quickly become the best ambassadors, to the point of forming a strong community of 350,000 Facebook fans. This community that has been meeting every year since 2008 at the Grand Picnic Dacia, will celebrate its 10th event this year.