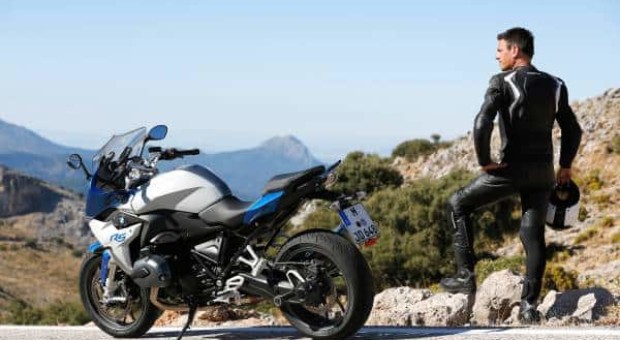 Many people who are road enthusiasts will embrace the freedom that riding a bike can give you. I am not talking about a push bike or bicycle, I am talking about the daring motorbike.
The chance to really feel the freedom of the road. The air in your hair, the Adrenalin rush as you take that bend on a country road. But while it can be a great experience, there are also some dangers involved with being on the road with a motorcycle. I wanted to highlight some of these dangers so that you can be more aware of them when out on the open road.
The speed on the road
Speed is one thing that you just can't really control when you are on a bike. Sure you have your speedometer and you should be keeping an eye on your speed, but in terms of feeling sometimes it can be difficult to realise when you are over the speed limit or perhaps you might be riding the motorbike a little too fast. It is so important to be aware of your speed on a motorbike. You can end up causing real concern if you lost control of the vehicle, or speed caused you to be less alert of potential dangers ahead.
Being involved in an accident
Beijing involved in an accident is never nice. It can be a real case of the wrong place at the wrong time or it may even be caused by yourself. However the accident occurs, being on a motorcycle makes you more susceptible to injury, even if you are wearing all of the safety gear. If you find yourself in this situation you may want to enlist the help of a motorcycle accident lawyer to ensure that you get any compensation and the justice you deserve for being involved.
Not being seen by other motorists
It is so important to be wary and on your guard at all times when out on the road on your motorcycle.
What you can't do is predict other people's driving behaviour or their current concentration levels. Which means things like not being seen in time by them can lead onto accidents being caused.
Being aware yourself might mean that you can take action to avoid things like this. A common situation is when cars pull out of junctions and a motorcyclist, you, seems to appear out of nowhere.
The weather
Finally, the weather can play a big role in terms of safety of the road for any vehicle, especially a motorcycle. Wet weather can cause road surfaces to be more of a slip risk, while colder temperatures can cause wet road surfaces to ice over. These sorts of weather conditions can make riding a bike tricky, and it is best to avoid dangerous weather like this and being out on the road if possible.
I hope that highlighting some of these risks and dangers will help you to be more wary when out on the road on your motorbike.
(Visited 3 times, 1 visits today)