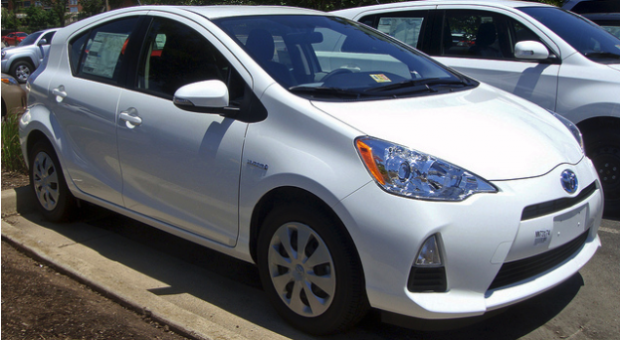 The Toyota Prius V Review – The Economical Alternative To An SUV
SUVs and pickup trucks are becoming more popular, accounting for almost 15% of vehicle sales in the last year. It's easy to see why, they have a lot of space and look the part too. However, these types of large vehicles often come with a heavy price when it comes to fuel efficiency, while they rarely make the 'safest vehicle' lists. When it comes to looking for alternatives to an SUV, the 2017 Toyota Prius V could be just the ticket.
Overview
Labelled as being 'bigger efficiency, bigger fun' by Toyota, the 2017 Prius V comes with some big claims. Sure, the car looks great and comes in some great finishes, but can it deliver? It seems that it can, and if you're looking for a functional car that won't eat up your fuel – this is the car for you. Cars like the Prius V are a safer and more affordable alternative to an SUV or pickup truck, which allows you to avoid accidents that could lead you to face truck accident lawyers
Features
The Toyota Prius V is a powerful car, featuring 134 hp that does 0-60 in 10.3 seconds and packs an incredible 44 miles to the gallon. It has a front wheel drive and 1.8-liter hybrid 4-cylinder engine. The car has an impressive weight of 3,300lbs, but this can affect its driving speed. Its closest rival in terms of size is the Ford C-Max. It has a spacious cargo area that can be adjusted to make further room which makes it a comfortable car to drive while also being capable of carrying a lot of equipment.
The design of the Prius V means that the car is more aerodynamic in its shape, which helps boost its fuel efficiency to get more for your money. It packs the performance of a hybrid car while being rated an SULEV (Super Ultra Low Emission Vehicle), making it a much more environmentally-friendly car than others in its class. The Prius V also boasts a Hybrid System Indicator screen which will tell you efficiently you're driving to help you make the most of your fuel efficiency.
Driving
The Toyota Prius V is a great car for families, but its size and weight can make it a slower ride – particularly if you're carrying a lot of weight in the trunk. It may feel the occasional bump harder than other Prius models, but this is helped by a more comfortable interior. This shouldn't affect those who want to drive the car for everyday purposes, but may be something to consider if you're going to be driving a lot with a full load.
Safety
Safety is important when it comes to choosing a new car, and should be one of the key things to look for when buying a car. The Prius V's safety features include stability control up to seven airbags and useful anti-lock brakes. You can upgrade the Prius V to feature lane-departure warnings as well an automatic braking system, although these come as standard with many other model cars. The Prius V has been given great ratings by the IIHS, which makes it a great choice for a safe and reliable car.
Choosing a car with the right safety features is important, but you should also take the opportunity yourself to drive safer to avoid becoming a road traffic accident statistic. Safety features alone can't protect you from your own reckless driving.
Extras
Like most new cars, the Prius V contains an excellent onboard technology suite that makes it a more fun car to drive. It includes an Entune JBL Audio with Integrated Navigation as well as an app suite for you to add any additional features you might require. Get recommendations for places to see and eat while driving and enjoy your favourite tunes with mobile device connectivity. Parking has also been made simpler thanks to the backup camera display that can help you avoid bumps while parking or reversing.
Overall thoughts
The Prius V is a great car for those who want the extra storage benefits of an SUV or pickup truck without the expense or the reputation that accompanies it. If you're on the fence, you should explore reasons why you should buy an SUV or pickup and assess what you really want in your next car With twice the amount of storage as a regular Prius and priced in around $26,675 for the basic model, it's an affordable car that will continue to save money thanks to its energy efficient features. While top speeds may not be in reach of the Prius, it's a fantastic family car for those who are looking for a little more space. It's sleek finish means that the Prius V ticks the looks box too, making it an appealing car for your next vehicle.
(Visited 5 times, 1 visits today)