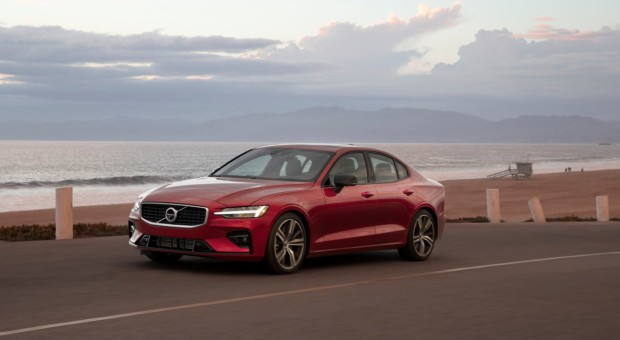 If you frequently go on trips to another country, renting a car will give you the flexibility to tour the place around. In other parts of the world, there is no commute available, and driving a car is the only way to get around. Read more about renting a car here.
But there are certain complications that you need to watch out for. These complications can include finding insurance coverage, getting the best deals, and doing transactions with the best company. You should focus on getting a quality vehicle without the need to splurge. You should also read the fine print on any agreements that you will sign to avoid problems later on.
Start by Choosing a Vehicle
You should consider the country where you are before choosing a vehicle. If you are driving into a region where mountains are plenty, you might want to get something that can easily navigate the area. You should also consider getting a big vehicle when you are with your children or pets. If you are alone and will be traveling on highways, you can save on gas and rental when you opt for the smaller model available.
If you can't drive a stick shift, there are vehicles nowadays that have automatic transmissions. You can get hybrid cars that save energy, especially if you are traveling near. With long drives, ask if you can get a GPS, choose a comfortable seat, and see if you can get a ski rack if you are going to ski in the mountains. These are just some of the freebies that some companies offer to many of their clients. Make sure to ask what's available to you.
Book a Car from a Trustworthy Company
There are primary rental services around the world that are available on the internet. You can know the best car rental service by reading reviews, doing research about the company, or asking around. You can choose to rent a vehicle when you arrive since most locally owned companies can offer lower rates.
Don't settle for the first company that you see. Instead, take your time and shop around. There are booking websites and travel agencies that can give you an idea of the rate that you should pay to companies. Always be on the lookout for discounts and offers. If you frequently travel, you should consider joining a loyalty program so that you can get privileges that are exclusive to members.
Understand the Terms and Conditions
If you already chose a company and want to book online, read their terms and conditions carefully. There are certain restrictions that you need to ask about, especially if you make the reservation over the phone. Ask about possible penalties if you did not show up on time or their policies about when the car got stuck on traffics. You should also ask about the restrictions when you travel across the state.
If you have an itinerary, choose a rental service that has several offices in the countries where you are going. This will protect you in cases of breakdown. For reservations, always ask for the reference numbers. Don't forget to give a copy of your flight to the customer service representative of the rental company, as this will protect you against penalties if your flight got delayed.
Be Clear on the Cost
There are things that a buyer should beware. One of these things is the actual cost of the rental service. The big prints that show the amount may not tell you the whole story. The price can go way much higher, especially if things such as driver fees, insurance, local taxes, surcharges, and drop-offs are added to the bill. You might be paying triple the price. There are also advertised rates that are only valid during the off-season, and they are only available on smaller cars, so shop before choosing.
Fortunately, most rental service companies have become transparent with their rates. When you book online, you will be shown a breakdown of the total costs as well as the included fees and taxes. There are also readjustments done by the computer in case the vehicles that you want are no longer available. You should grab the opportunities and reserve immediately as the prices change every minute of the day.
How to Rent a Car
Use your Credit Card
When you want to have a comfortable experience picking up a vehicle, use a credit card. This is because if you use a debit card, there are inconveniences such as authorization amount charges and incremental holds that can happen. Some companies will check for the credit score to make sure that you can pay any surcharges that will arise. Although these policies are slowly being replaced, you should still call your rental company and let them know if you will be using a debit card, so you don't end up with held funds in your bank account.
You Spend More when your Kid is Driving
You may have a 22-year old daughter who've had a clean driving record. However, most companies don't take this into account. This is because they see younger drivers as liabilities. There are additional fees that are added even if 20 to 23-year olds can rent a car. You might not want anyone who is under 25 to be behind the wheel, especially if you will be navigating rocky roads in a foreign country. Read more about tips on extra fees about rentals here: https://lifehacker.com/how-to-avoid-paying-extra-fees-on-your-car-rental-when-1834750333.
Fill Up the Tank Before Returning
You've had a wonderful vacation and seen picture-perfect scenery. Now, it's time to return the car and head to your flight home. But the problem is there is not enough gas in the tank. If you return the vehicle with an empty gas tank, you can get charged twice or even thrice the going price per gallon of gas. To avoid this, you should spare 15 minutes of your time to head to the nearest gas station and fill up the tank. Even if you are already at the airport, looking for a station to fill up gas is worth it.