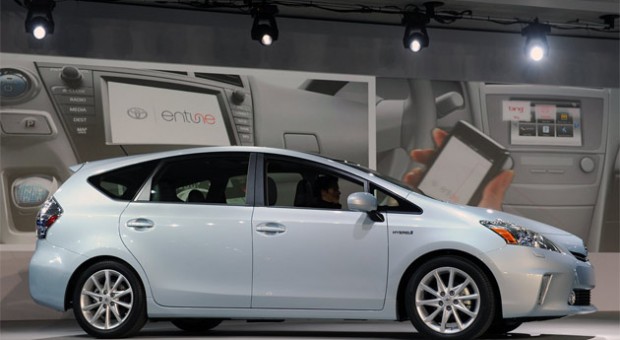 Toyota Prius v Honored with Best All-Around Performance Award by Automotive Science Group
The 2014 Prius v had earned the Automotive Science Group's (ASG) Best All-Around Performance Award, and is distinguished as a Best-in-Class for the 2014 model year.
The 2014 Prius v also earned the Best Environmental Performance Award in the wagon class by making the smallest environmental footprint in its category in the North American market.
ASG also honored the 2014 Toyota Yaris, Prius c, Prius, Prius Plug-in and Venza as a 2014 Best 5 All-Around Performance.
This award recognizes an elite group of five vehicles in each class that achieve the highest combined social, environmental and economic performance scores.