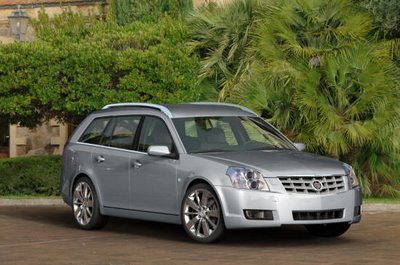 Cadillac BLS Review
Some quick car information
The Cadillac is all about comfort and ease of use. The suspension is notably soft, and lean around corners is rather pronounced. As a result, it's not so involving, but there's plenty of grip.
Our biggest gripe concerns the steering, which is too light, suffers from kickback and lacks the precision we have come to expect from an executive model. Yet the BLS is a capable cruiser, and refined on the move.
Most models are expected to feature the 1.9-litre turbodiesel engine, also seen in the Vauxhall Vectra. It's a flexible, refined unit, but a bit of extra weight to the clutch, brake and accelerator would give the Caddy's drivetrain a smoother, more synchronised feel.
There is also some vibration through the controls too; 2.0-litre turbo and 2.8-litre V6 turbo petrol-powered units are better in this respect, as is the twin-turbo diesel, which has a decent turn of pace, too.
Marketplace
This is Cadillac's best chance to establish itself as a contender in the UK. Based on Saab's 9-3, the BLS adds distinctive styling to a proven mechanical package.
The pricing is keen, for a range that includes three turbo petrol engines and, in a first for a modern Cadillac, a 1.9-litre turbodiesel. This oil burner comes in standard and high-performance twin-turbo form. Given that the basic proportions haven't changed, Cadillac has been remarkably successful in differentiating the compact executive saloon from the car it's based on.
It is offered in saloon and estate guise – the latter is Cadillac's first-ever estate – and there is a single very well-equipped Elegance trim, which includes sat nav and leather. Enough to tempt people from their Audi A4s, BMW 3-Series and Mercedes C-Class?