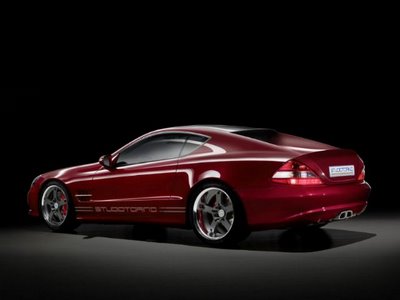 StudioTorino CoupeTorino: SL Black Series
About the company
Established in Turin on January 1, 2005 by Alfredo and Maria Paola Stola and Marco Goffi, STUDIOTORINO aims to develop and create off-set sports automobiles. Unique handcrafted ad personam or limited series creations for those who see in cars a tri-dimensional expression of their dreams and emotions.
STUDIOTORINO creates off-sets for clients and collectors who share a passion for custom-built sport cars. Top-notch mechanics and meticulous handcrafted bodywork are the perfect combination for making fine sports cars. The cars are built one at a time, piece by piece, in the finest Turin tradition. Additional technical support is provided by the best world sponsors and the most qualified Turin partners.
Photo gallery with the new concept
See more details on StudioTorino