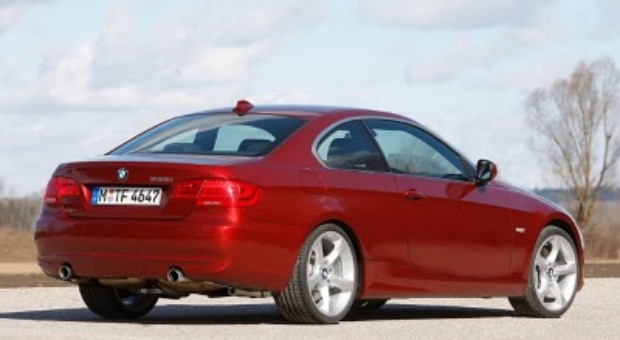 New BMW 3-serie Coupé & Cabriolet Review
The BMW 3 Series is a compact executive car manufactured by the German automaker BMW since May 1975. Successor to the BMW New Class, it has been produced in five different generations and in no less than five different body styles.
It is BMW's best selling automobile, accounting for nearly 40% of the company's auto sales in 2005.
The first quarter of 2009 has seen 10 new car models launched in the Romanian market, the majority being rolled out in March. Some of the launches of Q1 are available at prices lower than their previous generations.
The new BMW 3 series Coupe and Cabrio made way to Romanian showrooms in March.
The line-up's performance leaders are TwinPower Turbo 306 HP, High Precision Injection and Valvetronic variable intake technology.
The Coupe 306HP version accelerates from 0 to 100km/h in just 5.5 seconds and the cabriolet version in 5.8 seconds.
The consumption, according to the EU testing cycle, came in at 8.4 litres/ 100 km or 196g CO2 per km for Coupe, and 8.8 litres/ 100 km or 205g for Cabriolet respectively.
The two models feature two diesel power units 325d 204 HP and 320d.
The next full revision of the 3 Series is expected in for the 2011/2012 model year, and will feature improved aerodynamics, lightweight materials and the option of smaller displacement engines. A hybrid version is still under consideration.
(Visited 3 times, 1 visits today)