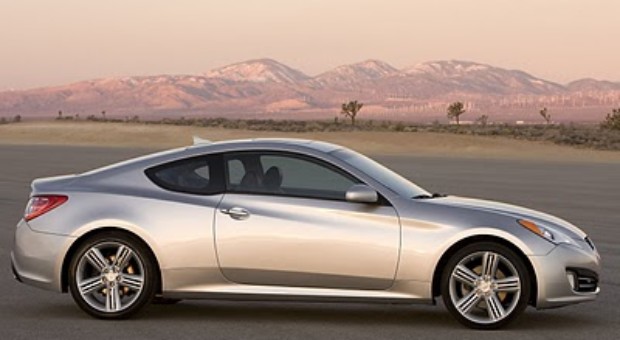 Hyundai has built a 306-horsepower, rear-wheel-drive coupe that promises Infiniti G37-like style and performance (if not the same level of amenities) for many thousands of dollars less.
You're either excited at the prospect or you still can't get past the "Hyundai" thing. In addition to a 3.8-liter V6 that will propel the coupe to 60 mph in less than six seconds, the Genesis Coupe will offer a 2.0-liter turbo good for 212 horsepower.
Please see the following photo gallery with Hyundai Genesis Coupe
A high-performance SE trim will offer a track-tuned suspension, Brembo brakes and a limited-slip differential. Pricing isn't set but it's scheduled to arrive Spring 2010.
Check this video review
Part 1
Part 2
(Visited 1 times, 1 visits today)