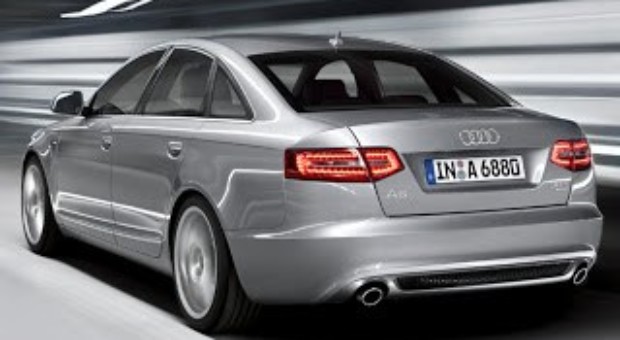 Once again, Audi sets the standard: The new A6 will arrive at dealerships in early 2011.
The successor to the world's most successful executive sedan features groundbreaking solutions in every area of technology.
An intelligent combination of materials renders the body unusually light; operation is easy, despite a wealth of functionality; and the range of assistance and multimedia systems is extensive.
The new A6 series starts with five powerplants generating between 130 kW (177 hp) and 220 kW (300 hp) of output: two gasoline engines and three TDI units. The Audi A6 hybrid will follow at a later date; it combines the power of a large V6 with the fuel efficiency of a four-cylinder unit.
A number of drivetrain options are also available.
Audi has redesigned its flagship executive class model. The new A6 is set to make its market debut in early 2011. With its light body, sporty chassis and a wide array of new assistance and multimedia systems, the full-sized sedan is packed with innovative solutions in every area of technology. The range of available engines and drivetrains is equally extensive.
Combining the power of a V6 with the fuel efficiency of a four-cylinder engine, the soon-to-be-available A6 hybrid will be one highlight of the lineup.
Much of the body of the new Audi A6 consists of aluminum and high-tech steels, rendering it exceedingly light, stiff and safe. State-of-the art design methods and materials ensure extremely low interior noise levels. Precision tuning of all components and systematic hydraulic damping in the axle and drivetrain bearings provide excellent vibrational comfort.
The design of the new Audi A6 embodies athleticism and elegance. The sedan is 4.92 meters (16.14 ft) long and 1.87 meters (6.14 ft) wide, but just 1.46 meters (4.79 ft) high – sporty proportions that are unrivaled by the competition.
The long engine hood, the low, sweeping roofline and the prominent lines on the flanks create a dynamic overall appearance. Optional LED headlights emphasize the striking expression at the front.
(Visited 18 times, 1 visits today)