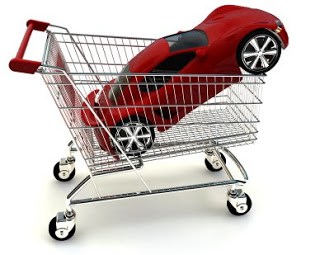 U.S. auto sales rose to the highest rate in 16 months in December, and major automakers forecast the recovery would gather momentum in 2011 as the industry distances itself from one of its deepest slumps ever.
Auto sales are one of the first snapshots of U.S. consumer demand.
The 11 percent rise in December auto sales stands as the latest in a string of indicators including unexpectedly strong factory orders for November pointing toward growing confidence in the recovery.
U.S. auto sales rose more than 11 percent in 2010 to almost 11.6 million vehicles, snapping a four-year slide that forced the Detroit automakers into a wrenching restructuring that included government-directed bankruptcies for GM and Chrysler.
In a year-end surge that took the industry by surprise, the annualized sales rate for December jumped to almost 12.6 million vehicles, the highest rate since August 2009 when the U.S. government's "Cash for Clunkers" trade-in incentives touched off a short-lived boom.
Major automakers, including Ford and GM, said they expected that sales for 2011 could top the 13 million-vehicle level.
Analysts said that estimate could prove conservative if the momentum of recent months continues.
"We have seen real improvement in actual consumer demand, particularly in the last quarter of 2010," TrueCar.com analyst Jesse Toprak said.
General Motors Co's sales rose 7.5 percent from a year earlier in December. Ford Motor Co's sales rose 6.7 percent and the carmaker overtook Toyota Motor Corp as No. 2 in the U.S. market for 2010.
The gains for the top U.S. automakers underline the stunning turnaround in the fortunes of GM and Ford. Shares of Ford, which avoided a bailout, have gained more than 70 percent over the past year.
Shares of GM are up 13 percent from a November initial public offering that marked the automaker's reemergence as a listed company after a U.S. government bailout.
GM shares closed up 2.3 percent at $37.90 and Ford stock gained 0.75 percent to $17.38 on Tuesday.
Toyota, which has been struggling with the aftermath of a safety crisis that surfaced in late 2009, posted a sales decline of almost 6 percent in December.
For 2010, Toyota sales were almost flat from 2009, the worst of the downturn when industry-wide sales were at the lowest level since the 1980s.
Other major automakers posted double-digit percentage gains for December. Chrysler sales rose 16 percent and Nissan Motor Co sales rose 28 percent. Sales for Honda Motor Co were up 21 percent.
Hyundai Motor Co's sales gained 33 percent. Its affiliate Kia Motors posted a 45 percent gain, continuing a trend that has seen the Korean brands take share from rivals in a recovering U.S. market.
Hyundai has benefited from Toyota's stumbles, an improved reputation for quality and its ability to undercut established competitors on price, inform Reuters.