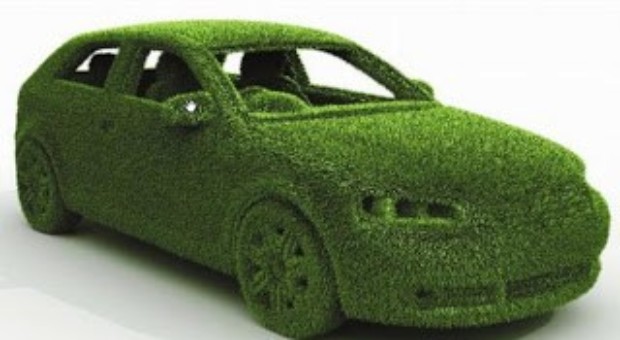 The Green Machines You Won't Have Seen
What with the environment on everyone's conscience these days, it's refreshing to see that even gas-guzzling cars are getting a makeover.
And with the price of gas hardly looking like it's about to take a nose dive, it's all the more important for consumers to be given a more eco (and pocket) friendly alternative.
This is old news though. Every man and his dog has a Prius, and biodiesel is being sold at pumps around the world. We're more interested in the new contenders in the arena of green motoring.
So read on to discover the newest – and most exciting – developments in the world of carbon-friendly cars…
1. SEAT
Spanish manufacturer, SEAT, has recently unveiled its plans for a plug-in hybrid car as well as a full electric car, too.
TwinDrive – the company's new plug-in hybrid is forecast to hit the car showrooms in just over three year's time, in 2015, and its full-on electric version which will produce absolutely zero emissions is due to go on sale in 2016. And the main news about these two eco developments is the fact that both models are being based on models already in the SEAT range – in fact, the TwinDrive system is being developed in the Leon hatchback.
As for the first totally electric SEAT, this is being based around the Altea XL compact MPV.
If you're interested to find out more, make sure you get over to the Geneva Motor Show in March 2012 when the TwinDrive version of the new Leon will be presented for the first time.
2. Zoleco
We won't point and laugh at you if you've never heard of Zoleco before, in fact we wouldn't be surprised as it's very early days for this car manufacturer.
Zoltan Bod, the man behind the brand, has designed what could easily be classed as the craziest eco car out there.
Merging a retro-style 1970s body which almost looks like it has little wings (for images, see here) with up-to-the-minute eco technology means the Zoleco sports car certainly stands out from the crowd.
Fitted out with a regular engine and a three-cylinder turbo engine that's linked up to your standard five-speed manual gearbox, the eco-ness of the car is actually more down to the look of the car than the actual mechanics.
And, according to Mr Bod, it's all because the streamlined shape of the body would produce a tiny 8.2hp for the car to reach a top speed of 65mph.
The crazy-but-cool car shape should also produce a 50% reduction in drag compared to that of a standard car, which as any car expert can tell you is good for fuel consumption. What's more, this technology coupled with a thermal energy recovery system and advanced braking systems, means the Zoleco sports car might not be as crazy as it looks, and initial figures are showing it could offer an 82% drop in gas guzzling.
Sadly, don't expect to see it on a forecourt anytime soon as it's still very early days for the Zoleco and much more investment and testing needs to take place before we can see this funky model go into production.
3. Land Rover
You'd be forgiven for thinking this big beast of a vehicle could ever be deemed as eco, but over in South Africa things are changing. Axeon and Jaguar Land Rover have been working in partnership to produce a completely electric version of the Defender that is used in game parks.
The electric Defender has been specifically designed for game parks because of the benefits of reducing noise pollution in an environment stocked with endangered species.
With a reduced noise output, it will be much easier for wardens to patrol the park without scaring the animals in the electric Defender. Reduced noise means rampaging elephants are less likely, and in turn there should be lesser need to call the Land Rover Insurance call centers for claims!
The difference between the electric Defender Land Rover and other electric cars is that the battery pack has been designed to fit in the engine bay as opposed to the floor or the car.
This means the distance between the bottom of the vehicle and the ground isn't compromised and therefore means it's an ideal car for uneven and wet terrain like game parks.
When tested, the electric Defender was shown to be able to cover around 80km with a reserve distance of 20km on one battery charge – more than enough for a regular game park patrol.
(Visited 1 times, 1 visits today)