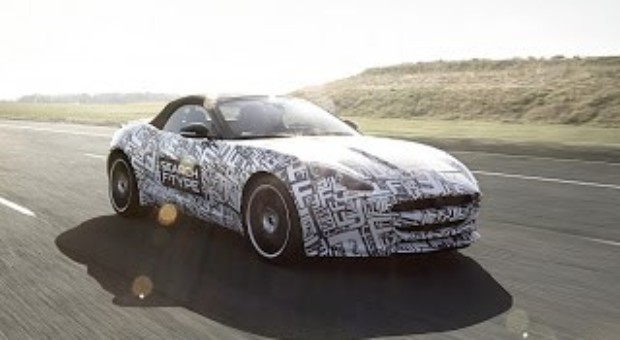 Lana Del Rey Joins Jaguar To Promote Its Brand New Sports Car
Jaguar F-Type Concept
First Lana Del Rey popped up in luxurious angora sweaters and tailored blazers as the face of H&M##Q##s fall advertising campaign, now thanks to Jaguar, she##Q##s got a car to match, according to The Hollywood Reporter.
Del Rey is plugging the automaker##Q##s new two-seater F-Type, though you won##Q##t actually see the car: the sultry singer is very much the focus of the ads, which show her at the edge of a swimming pool in a sun hat and white bathing suit, and reclining on a chaise lounge !
Singer-songwriter Lana Del Rey is pairing up with Jaguar to promote the upcoming debut of the soon-to-be unveiled F-Type. Maybe together in Paris Show !
Global Brand Director Adrian Hallmark said the F-Type is marked by a "unique blend of authenticity and modernity, two values that we believe are shared with Lana in her professional achievements."
Last October, we looked at the debate over the authenticity of Del Rey##Q##s image as the "musical equivalent of a smoke-filled room." Whatever the answer, that image—sexy in a classy way—fits what Jaguar is selling.
The F-Type, a two-seat convertible sports car, will debut at the Paris Motor Show in late September. Hallmark calls the upcoming unveiling a "return to the sports car market" that Jaguar helped create with cars like the iconic E-Type and D-Type.
(Visited 7 times, 1 visits today)