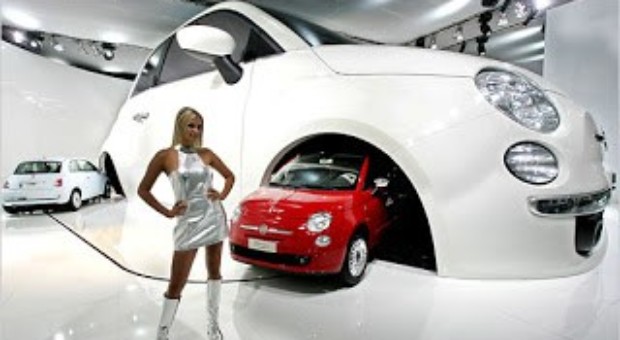 Fiat, Jeep, Chrysler brands together at MIMS 2012
The Moscow International Motor Show 2012 will take place in the International Exhibition Center Crocus Expo during the period from 31 August to 9 September.
The Moscow Motor Show is the main automotive event of the year in Russia: its area will amount to 100.000 sq. meters and the number of visitors promises to exceed 1.000.000.
Fiat, Jeep and Chrysler brands stand will be located at pavilion 2/hall 7. Here every brand will show the all-new models: Fiat Freemont, Chrysler 300C SRT, Jeep Grand Cherokee SRT, the Russian premiere vehicles.
Visitors will also find on the stand the cars which have already acquired popularity among the Russian public – Fiat 500, Fiat Punto, Jeep Wrangler, Jeep Compass, Jeep Liberty and Chrysler Grand Voyager.
An outstanding entertainment program on the stand will offer to the visitors live music, well-known DJ##Q##s performances, extreme sport shows and the Italian flavored test-drive near pavilion 2 of Crocus Exhibition Center – a short, unforgettable trip driving Fiat 500, Fiat 500 by Gucci and Fiat Punto.
An open stand of Fiat Professional will be presented separately outside of Crocus building. The guests of the MotorShow will be able to see there the most famous model of Fiat Professional – a new Fiat Ducato.
Chrysler Russia Closed Joint Stock Company is the general importer of Fiat, Chrysler, Jeep®, Dodge in Russia. The company is responsible for sales, marketing, aftersale service and dealer network development and was found in 2007.
Source: Fiat
(Visited 27 times, 1 visits today)