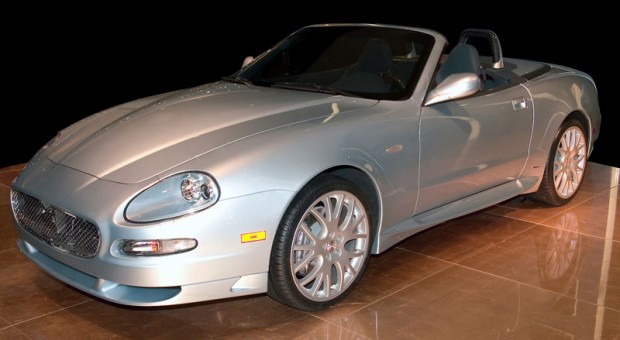 Night Vision with Pedestrian Detection
Autoliv Inc. – the global leader in automotive safety systems – is proud to announce that its proprietary Night Vision system is the driving force behind the newly released BMW "Dynamic Light Spot" pedestrian illumination system. Since pedestrians are four times as likely to be killed or injured by a vehicle in the dark, this active safety feature was developed by Autoliv and BMW to improve the safety for vulnerable road users.
In 2008, Autoliv launched Pedestrian Detection, which uses sophisticated software to analyze the scene ahead and highlight pedestrians and cyclists via the on-board screen or head up display.
While headlights can provide good illumination, objects at distances beyond 40 yards are usually not seen by a driver at night. Studies have shown that the risk for fatal pedestrian accidents is almost four times greater at night than during the day*, and each year more than 40,000 pedestrians are killed at night. Night Vision can help reduce those numbers.
Dynamic Light Spot brings active safety into the vehicle##Q##s headlights. Many nighttime traffic collisions share a common cause – a driver##Q##s inability to recognize pedestrians or animals in the roadway due to poor visibility, many times leaving the driver with little time to react, often resulting in injuries or even death.
The Dynamic Light Spot addresses this concern by utilizing sensors and cameras designed by Autoliv to actively spotlight pedestrians on the side of the roadway. As a result, motorists will be able to identify potential hazards at a greater distance, leaving more time to navigate around them.
Autoliv's infrared camera scans the road for pedestrians up to four times farther than the headlight range. To provide an extra margin of safety, the system will also analyze the scene content and vehicle dynamics to determine if the pedestrian is at risk of being hit by the vehicle.
Warnings are activated with enough time for the driver to react when a pedestrian moves into the vehicle's path.
BMW has been incorporating Autoliv##Q##s Night Vision systems into their high-end vehicles for several years, now Dynamic Light Spot breaks new ground by also physically illuminating people near the roadway.
In the past, Night Vision systems provided black and white images of the road ahead on the navigation screen or head-up display with warnings of a potential hazard as detected. The BMW Dynamic Light Spot takes night vision to the next level — by allowing drivers to see pedestrians without taking their eyes off the road.
In 2013, Autoliv presents the world##Q##s first Night Vision system with Animal Detection to further promote safe night driving.
This third generation technology will not only identify pedestrians and animals, but will also alert the driver either audibly, through the image display or via the vehicle head up display.
Related External Links
Aspire Zone opens radio controlled <b>car</b> race track | Aspire <b>…</b> – AME Info