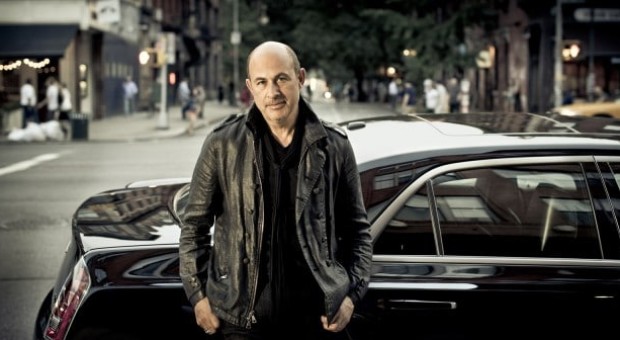 New Chrysler 300C present all new car John Varvatos Limited Edition
John Varvatos is a Greek American contemporary high fashion menswear designer appreciated by Chrysler
The commercial showcases the world renowned fashion designer and Detroit native John Varvatos with the new 2013 Chrysler 300C John Varvatos Limited Edition, and also includes a guest cameo made by Detroit rocker Iggy Pop.
The ad "Unboxing" will air on national and cable networks.
"Collaborating with John Varvatos is a true testament to what the Chrysler brand represents, proving that with inspiration, determination and hard work come beautiful things," said Saad Chehab, President and CEO – Chrysler Brand, Chrysler Group LLC. "This partnership embodies two brands coming together to deliver unique design, exclusive style and classic refinement."
"I am excited to continue my partnership with Chrysler, and launch the Limited Edition 300C vehicle that I collaborated on with their world-class design team," said John Varvatos. "It is a very special and personal automobile that has so many great design details and features. Having my friend Iggy Pop join me in my new commercial just made it even sweeter."
The spot opens with a delivery truck making its way through the busy streets of New York carrying the Chrysler 300C John Varvatos Limited Edition. A voiceover begins to tell a story about perfection and luxury, stating "to perfect every detail, work with a perfectionist who sweats every detail. If you want to refine a luxury car you're proud to put your name on, work with a guy whose name is his reputation."
As the truck makes its way through the streets, you see Varvatos as he awaits the delivery of the finished car to his Bowery store in New York City. After Varvatos inspects the vehicle for the first time, a special guest cameo is made by one of his Detroit friends and collaborators, Iggy Pop, as they drive off in the vehicle together.
(Visited 1 times, 1 visits today)