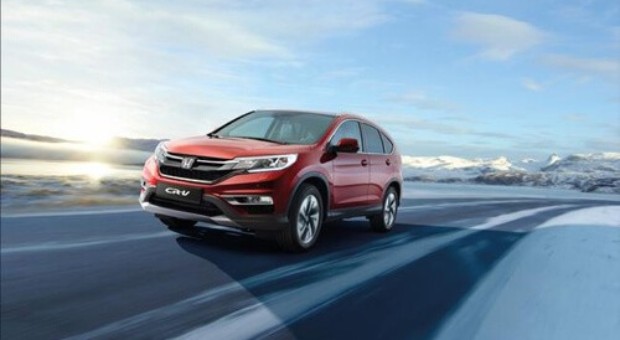 Heights, sharp hari-pin turns, unparalleled natural scenery, these roads have something for everyone. These are the roads to be seen in a lifetime.
Transfagarasan, Romania
Transfagarasan is a magnificent winding road crossing the Carpathian Mountains at over 2,042 metres (6,699 ft). It was built în the 70s by the Romanian dictator, Nicolae Ceaușescu, with a high financial and human cost. Hundreds of people are supposed to have died during its construction works.
Over six million kilograms of dynamite were used to create this impressive road through the mountain, with steep descents, sharp hair-pin turns, long S-curves five tunnels and several viaducts.
Not only the road in itself is impressive but the scenery is stunning, as it takes you to Bâlea Lake, a glacier lake. You can also pass by Vlad the Impaler's residency, the Poenari Castle.
The 90 km road is opened form July until November. It was named the most beautiful road in the world by the Top Gear team, a title that was formerly reserved to the Stelvio Pass in the Italian Alps.
Pacific Coast Highway
Say Big Sur, say California and of course Pacific Coast Highway. A marvel of the human endeavor, that covers more than 900 kilometers (600 miles) of California's impressive coastline. A unique opportunity to embrace the dramatic scenery that blends oak forests mountain heights and ocean drives as well as to get accustomed with the charm of California and its best offers (cuisine, wines, way of living). The road's steep curves and high inclinations make the road popular among motorcyclist.
The Atlantic Road Norway
Also called Atlanterhavsveien, It is only 8.3 km (5.2 mi) long, but it will unravel in front of your eyes one of the most iconic scenery in Europe. A wonder of engineering, it connects several island within the fjords of the Atlantic Ocean. With seven spectacular bridges this road brings you right next to the Atlantic Ocean and if weather permitted you may even get splashed by its powerful waves. Storseisundet Bridge, maybe it most famous part, took almost six years to be build. The construction works were often interrupted by the wild weather and twelve hurricanes.
With a combination of hilltops, moorlands and fishing villages this road, which was chosen as the Norwegian Construction of the Century, will bring you as close as you can get to the authentic Norwegian lifestyle. What you have to do is drive and think hyyge!
Combe Laval France
Imagine a road that is carved within mountains. That's Combe Laval in France! The road, opened in 1894 is basically carved into the limestone of the mountain. It goes at an altitude of 600 meters (1986 ft) it is actually a balcony road, probably the most impressive road in the French Alps. This road carved in cliff hangs over a 4 km natural terrace. It was originally built for the transportation of wood but is currently a road that attracts cyclist and experiences motorists. It is not a road for the fainted hearted or for those afraid of heights. With it narrow and steep sections that hang on a cliff over deep plunges, this road has little room for errors. Given that and the sensations are both overwhelming and rewarding. Our verdict – it will take your breath away!
Ruta 40, Argentina
Through the core of Patagonia, South America, Ruta 40 also known as La Cuarenta has something for everyone. Over 5,000 km (3,107 mi) of road that will change scenery, altitude, climate, flora and fauna. Stretching parallel to the Andes this road will take you through completely deserted areas with no other human beings in sight and portions with no pavement, only gravel. A great road for the adventurer, since this road (one of the longest in the world) will take you to unparalleled scenery – form the highest volcanos in the world, over 18 rivers, passing 20 national parks.
Garden Route South Africa
There's a reason it is called the Garden Route and that's because of the lush scenery and vegetation that you will encounter on this 300 km (190 mi) road that is sandwiched between the Indian Ocean and the mountains. Tranquil lakes, lush vegetation, the ocean itself and one of the mildest climates in the world make this road a must see since it's like Paradise on Earth!
The Great Ocean Road Australia
Explore the south-eastern coast of Australia on this amazing 243-kilometre (151 mi) road, through the most prominent landscapes of this super continent. With breath taking panoramas that hug the ocean coastline, this road will take you to one of Australia's top landmarks – The Twelve Apostles Cliffs. You will embark on a journey that will take through lush rainforest, impressive rock formations, windswept coastlines and amazing fauna!
Image credits Wikipedia & Unsplash.