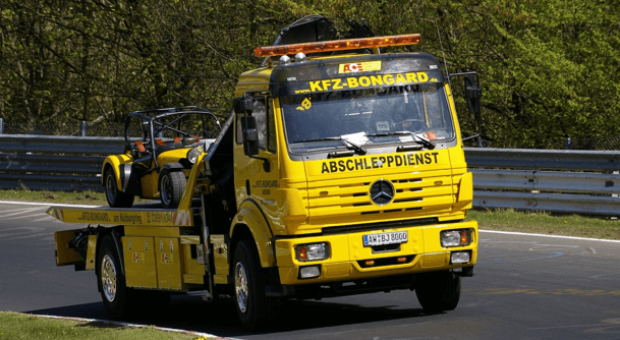 3 Mistakes To Avoid When Choosing A Towing Service
It can happen to anyone of us, we are driving down the road minding our own business when all of a sudden we blow a tire or our car stops working. Murphy's Law being what it is, these breakdowns will usually happen when you least expect it to happen. If your vehicle is broken down, then you need to contact a towing service. And it would be in your best interest to avoid these three common mistakes that people make when choosing a towing service.
Calling The First Towing Service Provider That Appears In Your Search Results
It would not be wise to choose the first towing service provider that appears on your search results without first doing some research. There are individuals out there who presume that if the company appears in the number one spot on the search results, they must be the best. That is not accurate and you could be spending more money than what is required. To mitigate that risk you should screen a few towing service providers before deciding on which one is going to best suit your needs.
Not Checking The Costs Of The Towing Service Provider
A common mistake is not confirming the costs of the towing services. What some companies will do is list their rates for a non-emergency call during normal business hours. The rate you will pay when your car breaks down during "after hours" will be considerably higher than what you would pay during normal business hours so you are going to be hit with additional fees. These additional fees are common and expected for the convenience of being able to get towed 24/7.
Not Asking About The Fleet Of Towing Vehicles
The towing service provider wants you to call them if you need assistance but you need to make sure they have the right type of towing vehicle so they can safely move your vehicle. Ask after the fleet of vehicles the company has before you attempt to make a decision on which towing service provider is going to best meet your needs.
We covered three mistakes people make when choosing a towing service provider, but we also want to provide some practical advice on how to get the best possible value for your money. If you belong to a roadside assistance program, you might inquire to find out which towing service providers are members of the roadside assistance network. You may be able to save money on towing services without having to sacrifice on the overall customer service experience.
Another important consideration when you are reviewing the prospective towing service provider is whether they service the area where you will be driving. There are some towing service providers that only work in a specific area so you need to make sure they will be able to tow your vehicle to its destination.
Once you have covered all of these items, you should be able to find the towing service that is going to best match your overall needs and budget.
(Visited 13 times, 1 visits today)