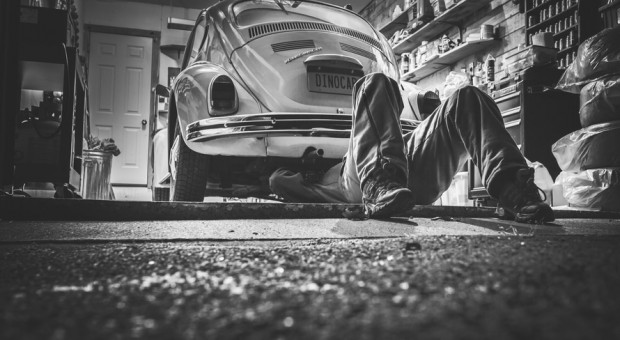 Owning a car gives you the freedom to travel to any destination, whenever you choose. From shortening your commute to exploring the country, there's no limit to what you can do when you've got your own set of wheels.
However, car ownership comes with a lot of responsibilities too. Buying, insuring, and maintaining a vehicle is a major investment, particularly if you haven't got all the facts. If you want to simplify the process and save money, take a look at these five basic things every car owner should know:
The right tires depend on the season
If you're using the same tires all year round, you're not doing your car – or yourself – any favors. Changes in the weather affect road conditions, which means your tires may lose their grip when it's snowy, wet, or icy. This increases the risk of accidents, so it's important to change your tires according to the season.
Minor adjustments can enhance performance
Making minor adjustments to your car can enhance its performance and reduce the need for additional repairs or maintenance further down the line. By switching bolts for Duramax head studs, for example, you can improve the alignment of the gasket and cylinder head. While small modifications may seem optional or even unnecessary, they can save a significant amount of time, money, and hassle in the long-term.
You can insure a vehicle based on mileage
If you want to cut the cost of car insurance, be sure to adjust your policy to reflect the number of miles or kilometers you're going to travel. If you only use your car for local travel, for example, you may not need an insurance policy that covers 100,000 miles of travel in a year. By reducing the policy, you can save money and still get great coverage. However, you will need to keep an eye on your mileage throughout the year to ensure you don't exceed the limit.
Change wiper blades every six months
New motorists are often surprised when they realize their wiper blades aren't working properly as this is an overlooked area of car maintenance. However, drivers should change their wiper blades at least once every six months or more frequently if they're showing signs of wear and tear. You can't drive safely if your visibility is impaired, so don't put off changing the blades until something goes wrong.
Lights get dimmer over time
When you're checking that your lights are still working, don't simply assume they're fine if they still switch on! Headlights and taillights get dimmer over time, which makes it harder to see your vehicle on the road. Check them regularly and change them as soon as they begin to dim.
Keep Your Car in Great Condition
Whether you're a car enthusiast or you see your vehicle as a convenient way to get from A to B, a regular maintenance schedule will help to keep you safe on the road. What's more – keeping your car in great condition can help it to retain value and perform at its best.
(Visited 10 times, 1 visits today)