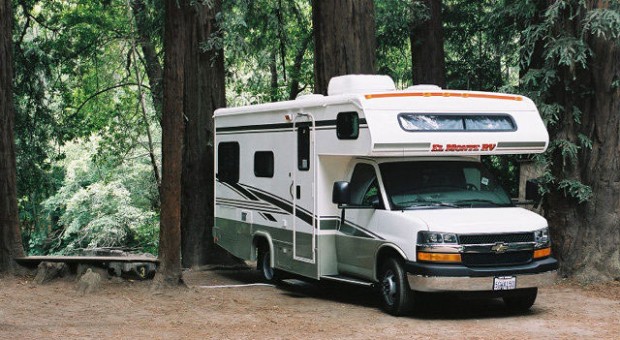 5 Best RVs for 2014
RVs used to be a luxury that many thought of, but few could actually afford. However, over the last few years RV companies have made moves to knock down prices on RVs without sacrificing quality.
This has resulted in a steady rise of RV purchases, creating even more reason for RV creators to come up with new, exciting versions of motor homes and trailers that will appeal to the growing number of customers. Check out these 5 innovative RVs that will pave the way for RV travel in 2014.
1. Melbourne 4×4 Class C
Popular overseas, Jayco's Melbourne is being introduced into the American scene. This RV is a little different than what you would usually see. Equipped with 4-wheel-drive, mud tires, and black chrome wheels, the Melbourne is built to appeal to those who want a more thrilling adventure. With 2 snazzy exterior designs to choose from and a comfort lounge featured inside, the RV is meant for a little bit younger crowd.
2. Winnebago Trend
This RV was built for those new to the motorhome world to get them slowly accustomed to the RV lifestyle. The fuel-efficient RV also features energy saving LED lights and Ultraleather covered furniture. Fitting up to four people comfortably, the Trend is all about safety with its six airbags and three point seatbelts in the dinette.
3. FR3
Introduced in September 2013, this "crossover" Class A motorhome is meant for those families who want a homey RV at an affordable price.  In addition to the roomy king size bed, the RV features a hide-a-bed sofa and convertible dinette for ample sleeping room. Your family won't be cramming for suitcase room in this motorhome, as it offers over 100 feet of outside storage. More storage means more luggage for you!
4. Coachmen Pursuit
This home away from home will give you and your family a plethora of storage and room to move about while traveling. The RV has endless surprises when it comes to features, including the mudroom, electrical drop down bunk, and storage everywhere you turn. This RV has a special appeal to animal lovers, with its
pull out food and water drawer and its special floor level doggy window for your favorite four legged friends.
5. Miramar
Thor Motor Coach's Miramar, boasting "luxury, style, storage, and balance", is the RV for those who are looking for a little more. Dubbed the "couples coach", this RV is for those who go camping more than a few days out of every year. Featuring a full fridge, solid-surface counter tops, and a wide-open basement structure, the living space is perfect for long term traveling customers.
These are just a few of the many new additions to the RV line-up in the last few months. Check out your local RV dealer or visit a nearby RV show to learn more about what motorhomes or trailers fit best with your needs. Different RVs work best for different people, depending on budget, family size, and travel amount. Start researching today for the perfect one for you and your family!
Written by the staff of Quality RV at the Lake of the Ozarks. Quality RV is your go to RV Dealer in Missouri, as they serve the state, from St. Louis to Kansas City.