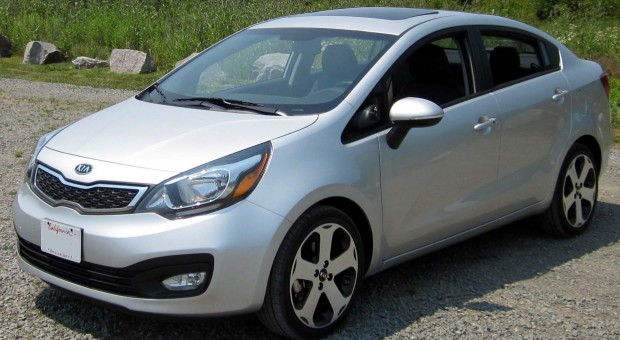 5 Most Dangerous Cars Still On The Road
There's no doubt that there's a lot to consider when buying a new car. Important things like the engine, reliability, and how the drive feels. Less important but still relevant aspects too, such as the cup holder placement and how comfortable the seats are. There's even room in there for considerations about color and how impressive a mark you might cut pulling into a car park behind the wheel. 
There's still one aspect missing though; the safety concern. Most of us are rather, well, blasé about safety. Safety is something we expect to be sorted by now. We know cars have gotten progressively safer. We know that on the occasions there's a genuine fault, there will be a swift recall and all damaged parts will be fixed. So safety is an issue we largely take as read. 
Of course, if you're buying a secondhand car, it's easy to overlook this aspect. Of course it's safe. It's on the road and it has been for some time. So we focus on how good a condition the car is in, how it withstands the car insurance comparison quote test, and if we can afford it. 
What that inevitably means is that we overlook safety all the more – and this time, without a manufacturer's warranty to step in if a production line problem becomes an issue. As a result, there are plenty of cars that have been statistically proven to be relatively dangerous – cars that you might want to think twice about if you're ever tempted by them on the secondhand market. 
#5 – Nissan Versa  
The Nissan Versa – which has been being produced in various formats since 2006 – isn't the most spectacular car in the world. It drives relatively well, looks decent enough, has a reasonable price range. It's entire point is that it's okay. 
Okay, that is, until it gets into an accident. In crashes between 2011 and 2014, Versas were involved in 95 fatalities per million. The airbag deployment appeared to be the problem, exposing the underlying problem with the front overlap protection. Although apparently rectified in later models, there's still plenty of Versas from te affected years still on the road.
 #4 – Chevrolet Spark
Well, it's certainly not the prettiest car on the road – and it's definitely not the safest. With 96 fatalities per one million registrations, the Chevrolet Spark doesn't stand up to modern usage. Designed as a rival to the Fiat 500, it appears it's the side airbags that cause so many concerns.
#3 – Scion tC
There's a statistical kink in the reasons for the Scion tC's place on the list. The majority of fatalities noted come from multi-vehicle crashes, but the tC is an outlier from this trend. Over half of its issues were caused not by front or side crashes, but from roll crashes – suggesting the roll bars were below an acceptable standard. This contributed to 101 deaths/1m registrations.
#2 -Kia Rio Sedan
101 deaths/1m registrations might sound bad enough, but there's then a huge leap up to the second deadliest car on the road today: the Kia Rio sedan. The driver death rate is a staggering 149 deaths per million registrations, and even the most updated models – which have reduced the number to 102/1m – still hold it in second place. Definitely one to avoid at all costs.
#1 – Hyundai Accent sedan
Top of the tree and worst of the lot, the Hyundai Accent sedan is the one car you need to stay well clear of when buying a second hand car. The recent improvements to the Kia Rio have knocked it into second place, but the Hyundai Accent has yet to see such an improvement. 104 deaths per one million registrations makes it the deadliest car currently on the roads, due to a "severely compromised" driver space according to IIHS testing.
One Thing To Remember
Those these numbers are high in relation to the rest of the cars available, they are still on the verge of being historical lows. Cars are safer than they have ever been before, and even the mistakes learned on these five models will lead to even safer cars in the future. Technology also has a vital role to play in improving safety in the future. So while you need to be very careful when buying a second hand car – and ideally avoid the above five – there's no doubt that driving is as safe as it's ever been. That doesn't mean it can't be better in the future, but for a still relatively youthful industry, the car market isn't doing so badly.