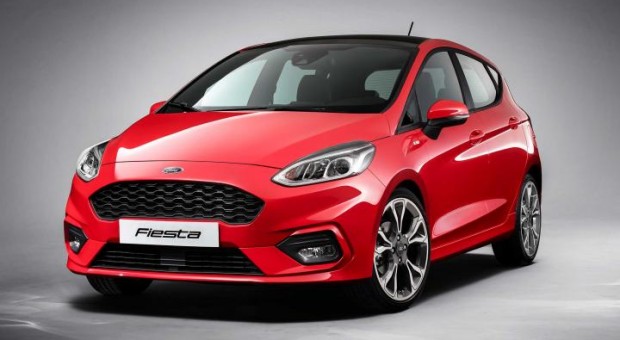 Ford Fiestas have took a bit of a dramatic turn lately. The old shape is one so many people know and love. Yet the newest model just doesn't look anything like the old one. Some people hate it, some people love it.
Just as they did when the old more bubble shaped fiestas changed to the most recent ones. But, we're sure after time people will learn to love it. The new Ford Fiesta Active however, is a rather nice car to look at on the whole. It bears a similar resemblance to the Peugeot 308 in some ways. But on a whole the car is looking pretty promising and is being released ready for the start of 2018. Let's have a look what you'd get for your money with this one.
The one thing you'll notice about this car is that it comes with a lot of bells and whistles. They haven't really left anything out with this one, whereas other Ford Fiesta models could be a little thin on the ground when it comes to technology. From first glance, this seems like it's going to make the perfect high tech family car.
From the outside however, the car really doesn't look like anything special. As we said before, it really does resemble the Peugeot 308, and nothing really stands out to make you go wow at the car. Even the alloys seem to be a little similar to the 308 model. Is it it's competition? We'll find out in 2018! If you look at it a certain way, it also kind of looks like a smaller C-Max from the back. The price is unknown yet, but most people are speculating it will come in at around $20,000. So, with nothing left to talk about with regards to the outside, let's take a look at the inside, this is where all the magic seems to be happening.
First we'll look inside the bonnet. One thing Fiestas seem terrible for is having a few issues during your time owning them. They're easy to lose control of, and are one of the most common cars to have an accident in, well at least the older models are anyway. But why were Ford Fiesta's so unreliable and dangerous? Why were so many people left to schedule a consultation with a personal injury lawyer after horrific crashes? Well some people put it down to the poor build, some people put it down to just poor quality. All of which the Active seems to have solved.
Under the hood you'll find a 1.5ltr TDCI ecoboost engine, but there should be more models released after the first line is rolled out. This will give off an impressive 118bhp, and a decent amount of torque. It is set to have some of the lowest Co2 emissions as well, which is something the Fiestas always seemed to lack before the ecoboost models were released. So for a diesel, this is promising. There's a better suspension system that has been put in place to offer a lot more comfort on the ride journey. So without further ado, let's head to the interesting part, the comfort of the inside.
The inside comes with so many new specs that this car is looking really exciting. The first being the standard stop start that seems to be on every version of the latest Fiestas. A handy feature for a lot of people. One really exciting feature it now comes with is a collision assist detection system. So you know how we talked about Fiestas being a little dangerous and how they're going to change?
Well this is a step in the right direction. It also detects collisions with pedestrians, as well as automobiles. Furthering its push for safety, it also comes with an emergency brake assist system which will come in handy, especially with the colder weather. It also comes with the standard cruise control setting, as well as some even cooler added extras which are really pushing the boat out. Active parking assist, lane keeping system, traffic sign recognition, and a blind spot information system. All of which are innovative, and will be so helpful when driving. The lane keeping system is something that is rarely seen in cars at the minute, so for Fiesta to put them in their new models in a big thing. The rest of the car is roomy and is the perfect family car. There's heated front seats for extra comfort, and electric power assisted steering for that added comfort for the driver.
All in all, a car well worth buying if you're looking for something safe, fun, and great for the family.