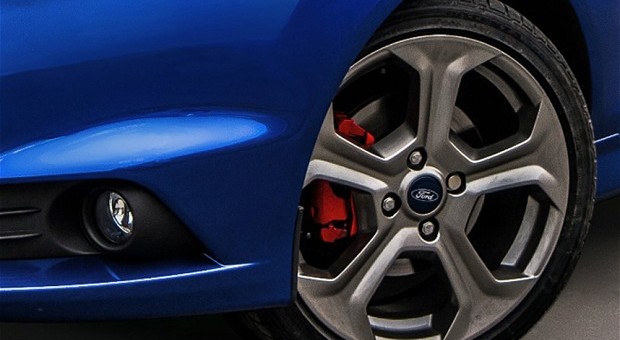 Alloy wheels are often marketed as the premium choice for drivers who want the best. If you've ever wondered why, or wondered if this is just marketing spin, then here is what you need to know.
Your only two options are alloy and steel
Assuming you're sticking with the mainstream, your own two options for your rims are alloy and steel. This means that the key question is how alloy compares with steel rather than how it compares with any other metals.
Alloy and steel look completely different
In principle, looks are a matter of taste. In practice, you'd probably be hard-pushed to find many people who find steel rims more attractive than alloy ones. It's up to you to decide whether or not aesthetics are worth a price premium. That said, there are other reasons for choosing alloy wheels.
Alloy wheels are rust-proof
Steel wheels need to be painted to keep them free of rust. In theory, this comes under the heading of "straightforward, basic, maintenance". Actually, it comes under that heading in practice too. In the real world, however, even straightforward, basic maintenance takes time. These days, time is often a precious commodity.
What's more, it isn't just about the painting itself. First of all, you need to clean the rims so you can see where they need to be painted. Admittedly, you should be doing this fairly regularly anyway. The problem is that your idea of "fairly regularly" might not tally with what is safe given the conditions in which you drive.
Remember, any scratches on steel need to be treated very quickly otherwise they can become major problems. At best, you're going to be painting a large gash instead of a small scratch. At worst, rust is going to take hold. If it does, you may end up needing to buy a set of new rims to make sure you maintain your safety.
Maintaining steel wheels means that you have to deal with the practicalities of painting. If you paint indoors (e.g. in a garage), you're protected from the weather but have to deal with ventilation. If you paint outdoors, you should have ventilation but you're at the mercy of the weather. Alloy wheels are inherently rust-proof so this is one maintenance task you're saved.
Steel wheels are more robust
Whether or not this is a real benefit will depend largely on your driving. If you want to do any sort of off-roading then steel wheels are definitely the way to go. Even if you drive on bad roads, there's definitely still a case for steel wheels. If, however, you drive on decent roads, then steel's robustness is largely irrelevant.
In theory, it means that you could repair your rims yourself. With alloys, by contrast, you do need to go to a garage that knows its way around alloy wheel repairs. In fact, you might even want to go to an alloy specialist. That said, in practice, there are two solid reasons why this is much less important than it sounds.
Firstly, if you're driving on decent roads, there's minimal chance of damage to alloys. Secondly, you can only repair your steel wheels yourself if you have the tools, workspace, skills and time to do so. Realistically, if your steel rims do get damaged, you're probably going to end up taking them to a garage anyway.
Steel wheels are much heavier than alloy wheels
Out of all the differences between steel and alloy wheels, this is probably the one that makes the most difference in the real world. There are two key reasons for this, one is cost-effectiveness and the other is safety.
With regards to cost-effectiveness, the key point is that the more a car weighs the more fuel it needs. This means that cleaning unnecessary items out of your car really will save you money. Yes, it will probably only save you a little money on each drive. Over time, however, that will add up.
With regards to safety, the key point is that the more a car weighs, the harder it is to turn and stop. If you want an analogy, try turning or stopping suddenly when you're carrying heavy shopping bags. Then add in the impact of the weather. Think about trying to turn into a headwind or to stop when there's a strong wind right behind you.
This is enough of a challenge when you can focus on your driving and prepare for turns and stops. In an emergency, your ability to turn and stop could literally be the difference between life and death. The extra safety benefit of alloy wheels can, therefore, be priceless.
(Visited 16 times, 1 visits today)