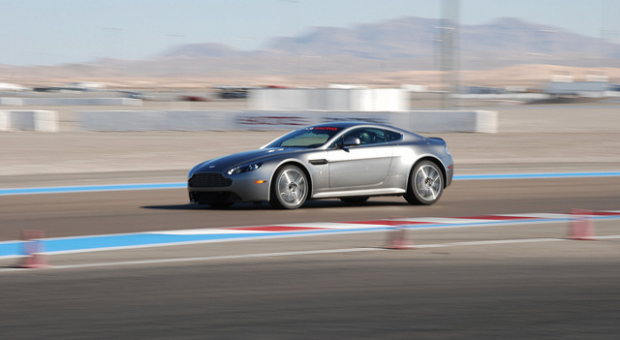 Aston Martin Recalls Thousands Of Cars Because Of Dodgy Accelerator Pedals
It isn't unusual for car manufacturers to recall certain models due to safety issues. For example, according to a recent news article by The Telegraph last month, there were nearly 900,000 cars that were recalled on Britain's roads in 2013.
In that news article, it said that the most-recalled car model of 2013 was the Honda Jazz (nearly 200,000 cars), which had a dodgy electric window switch that posed a fire risk. The latest car manufacturer that has recalled just over 17,000 cars is British luxury sports car company Aston Martin.
The Warwickshire-based car company, which was founded in the early 20th century, is famous for a number of iconic car models such as the DB5.
Film buffs out there will know that this was the car of choice for James Bond, and even made an appearance in a James Bond film as late as 2012 in the movie Skyfall with Daniel Craig playing everyone's favourite British spy!
 So, why did Aston Martin recall thousands of cars?
According to the British carmaker, 17,590 cars are being recalled due to a defect with the accelerator pedals used in various models. The recall, which affects all left-hand drive models produced from 11/2007 and all right-hand drive models produced from 05/2012, apparently excludes the Vanquish model.
The reason why Aston Martin recalled virtually 75% of the cars that they have manufactured in those periods is because a Chinese supplier, Shenzhen Kexiang Mould Tool Co Limited, had produced the accelerator pedal for most of its models using fake DuPont plastic.
It has been suggested that the issue was strong enough to warrant a recall on such a mass scale because there is a danger of the plastic accelerator pedal arm snapping off, increasing the likelihood of the car being involved in an accident.
A spokesperson for Aston Martin added that there had not been any reports of accidents or injuries caused by the dodgy accelerator pedal.
Accelerator pedal manufacturing to be brought back to the UK
Such is the scale of this problem that Aston Martin have agreed to bring the manufacturing of their accelerator pedals to the United Kingdom as soon as possible, and that they are to be supplied directly by a DuPont distributor rather than a subcontracting company, as was the case with the Chinese firm.
Investigation led from original recall notice discovered counterfeit plastic
Deals4yourwheels, the "we buy any car" specialists, understands that when the recall was first made, albeit on a smaller scale (just under 3,000 models were recalled), a US-based Aston Martin dealer tried to fit a replacement accelerator pedal assembly under the original recall notice when it snapped during installation.
It was at this point that the recall was frozen, and both Aston Martin and DuPont sent representatives to China to investigate the problem, which eventually led to the uncovering of the fake DuPont plastic material being used by the Chinese moulding firm Shenzhen Kexiang Mould Tool Co Limited.
Aston Martin had declined to comment on how much the recall was costing the firm.
Photo source: Curtis & Renee (via Flickr).