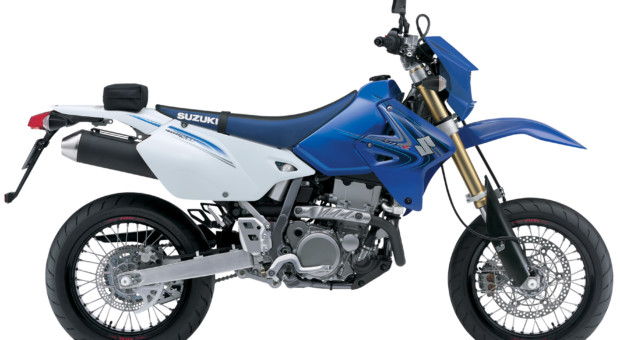 Suzuki is one of the most prominent brands of motor manufacturers and producers in the world. This corporation primarily produced loom works during the year 1909 within the city of Japan. However, the founder, Michio Suzuki, has decided to find new products to sell because he believes that the diversion would create more success for the company.
Over the years, the company was able to expand its products from automobiles and engines, to motorcycles and outboard motors. Some of its motorcycles have received great reviews and feedbacks because of their appearance, endurance, and performance. Compiled below are some examples of the bikes that brought a new spotlight to the company.
Suzuki DRZ400
This motorcycle is a dual-sport which means that it could be used for both on-road and off-road. Suzuki drz400 parts are specially designed to take any type of terrain and are primarily powered by a four-stroke engine that's liquid-cooled with a single-cylinder of 398 ccs. This also has a great power that could reach up to 39 hp and a speed of 114 mph. People would also love this because it could store fuel up to 10 liters and would only consume 44.4 mpg. Consequently, because of its greatness, this has been modified to be used by the Australian Army.
Suzuki Katana
A standard motorcycle, Suzuki Katana is claimed as one of the oldest designs of motorcycles. This was initially sold within the years 1981 and 2006, but the production was put into hold because the bike was redeveloped with new and modern materials; it was resold again last 2019.
Regarding its features, Katana has a clean tail section to create more vision for the license plate holder and LED indicators. This also has fully adjustable front forks, Brembo front calipers, three-mode traction for the control system, and a long-stroke engine that takes 999cc.
Suzuki TL1000R
First introduced in the last of 1998, Suzuki TL1000R designed as a racing-oriented version of the company's TL1000S. This is created to compete among the Superbike Championships but was pulled back after Suzuki released a new sport motorcycle, the GSZ-R750.
However, TL1000R still received a lot of praise because of its 90 degrees V-twin DOHC engine that are water-cooled and could take 996 ccs. This also has a chain transmission of 6-speed, a wheelbase height of 54.9 inches, and a fuel capacity of 4.50 gallons. Moreover, TL1000R has a maximum power of 135 bhp and a maximum torque of 78 feet lbs at the 7500 rpm.
Conclusion
Among all the other brands that create motors, Suzuki is one of the longest-running corporations ever established. From producing loom works, the company developed into a motor manufacturer and has sold millions of products categorized as outboard motors, ATVs, motorcycles, engines, and automobiles. This company also makes sure that its motors are physically appealing like the Suzuki Swift Sport and are created of high-quality and safe materials like the Suzuki drz400 parts. Through this, people will not only have awesome looking vehicles but also have reliable ones.
(Visited 20 times, 1 visits today)