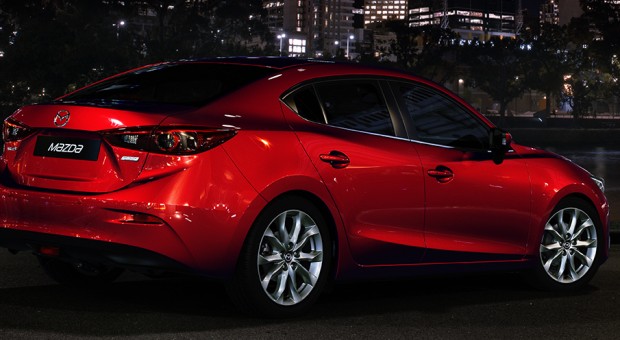 Purchasing a performance car sets you back a fortune, right? Not necessarily! There are a large number of high quality performance cars available on the market for car enthusiasts not wanting to break the bank.
In this article, we take a look at six of the best performance cars for less than $40,000. Rest assured we focus not only on the price tag, but more specifically on quality manufacturing, style and handling, to ensure a stellar driving experience.
Ford Fiesta ST
Undoubtedly one of the most popular performance hot hatches on the market, the Ford Fiesta ST is a real steal, setting you back roughly $27,000 for one of the best performance cars under 40K. With manual transmission and front wheel drive, this powerful car is a real thrill to drive and is loved by car enthusiasts all around the globe, especially due to its outstanding grip and handling. Despite the stock standard model not being as eye-catching perhaps as other cars covered in this list, with the addition of a body kit, this car can be transformed into something show-stopping.
Subaru WRX 
The Subaru WRX continues to sit among the top-ranked performance cars for under 40K, not only due to its infamous sporty look and powerful start, but also due to modern enhancements, such as top-notch interiors, outstanding steering and grip and an overall premium feel. The Subaru WRX promises acceleration from 0-100km/h in less than six seconds and is most certainly still a blast to drive.
Mazda MX-5 
If you love a car with an open top, you should definitely consider the Mazda MX-5, starting from $30,000. Despite being only a two-seater, the Mazda MX-5 is renowned for its connection between driver and chassis as well as its responsiveness. With two engine options available (1.5 or 2L), rear-wheel drive and remarkable steering control, the MX-5 is a supreme car.
Toyota 86 
Although this mightn't be the most powerful car available for under $40K, the Toyota 86 is a stand-out regarding cornering and drifting, due to its optimum handling and unmitigated mechanical balance. Based on its affordable 80's predecessor, this classic rear-wheel drive has undergone significant upgrades when it comes to infotainment and styling, making it a solid choice for a performance car, and shall set you back for around $30,000. Though not overly remarkable straight off the bat, similar to the Ford Fiesta ST the Toyota 86 can be transformed into a truly outstanding ride with the addition of a slick body kit. 
Mini Cooper S 
This famous British performance car is as iconic as ever, though now it has the grunt to match its eye-catching exterior. The Mini Cooper S price starts from roughly $38,000, and on offer are a mountain of tempting add-ons available (which can significantly increase the cost of your purchase). The turbo 2.0L option with three or five doors is a great place to start, and with a ton of colour choices on offer, there is a colour to suit every Mini lover out there.
Hyundai Veloster SR Turbo 
Famous for its asymmetric, athletic and beasty look, the Hyundai Veloster SR Turbo gets heads turning. For a performance car costing approximately $30,000, the Veloster SR Turbo is a top choice, thanks to its three doors, manual transmission and sporty interior. If value for money is high on your list of priorities, be sure to consider the Hyundai Veloster SR Turbo.
Regardless of the style you are chasing, there is bound to be a performance car available out there that suits your tastes and budget and is a blast to drive. And while some performance vehicles under $40K may require something a little extra like a body kit to take them from standard to show-stopping, you are bound to find something that produces value for money.  If you're looking for a body kit to help you stand out, check out Aus Body Works.