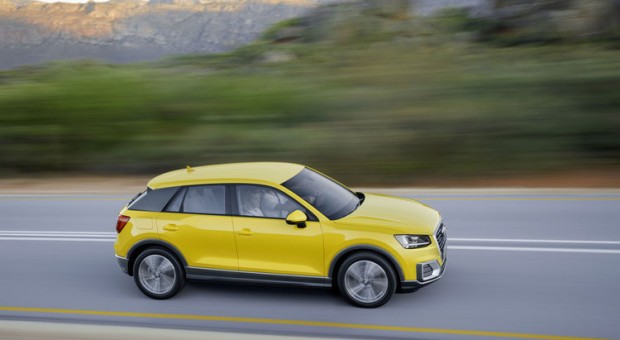 Do you like to mod your car? Maybe you took out the stereo and replaced it with a newer, updated model, and that was that? Maybe you've gone all out and have a steering wheel cover, seat covers, personalised tires, as well as a spoiler on the back of your vehicle? No matter your preference, you've at least got a couple of accessories in your car, and they sure make life easier when you've got muddy boots and a chill on your skin from the outside world!
A lot of the time we like to accessorise our car simply to give it a bit more personality, and to make sure we're as comfortable as possible when we're out on long haul journeys. But there are some accessories that are better for the cold season, and some that are better for the hot season – let's focus on the former below, seeing as we're well on the way to winter now.
Your car's interior is completely up to you to personalise, but spare a thought for the weather outside. (Source)
Buy an Ice Scraper
If you're meaning to go out in the early morning, as most families do with the school and work runs, you're going to need an ice scraper handy, as your credit card won't always do. You can even buy keychain versions, to make sure you've always got one in your pocket within easy reach, and you can buy higher end products that reach all parts of your car with frost on them, work against deep snows, and then fold up when you're done. Be sure to check out some reviews here.
The Right Mats
Your car probably already came with mats in, and you don't think too much of what's at your feet (other than the car pedals!) when you're at the wheel. However, you're going to want to buy some new, thicker mats for the winter season, seeing as the heavy elements you bring in from the outside can do a lot of damage to the simple, thinner pieces you already own.
Not to mention, when you have a car mat that's perfect for all weathers at your disposal, it's going to be a lot easier to keep them clean as well! Check out a few of the best over at Automotive Stuff if this idea appeals to you.
An Atlas
A SatNav can be hard to use when you're traipsing through thick fog with your car at a snail's pace, and your technology is struggling to find a proper signal because of the bad weather. Or maybe a road has been closed off, and your digital route maker just won't find an alternative way around the obstacle – what do you do? You pick yourself up a road atlas! It's a lot easier to break a map out and make your own way than it is to wait for your SatNav to work again.
There's a lot of accessories out there for your car; invest in the best.