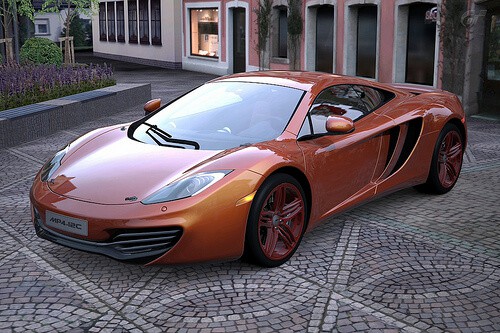 Accessories are the perfect way to add your own personality to your vehicle and make it stand out in the crowd. So no matter your individual style, this article takes a look at some of the most cutting-edge way to embellish your ride as well as the more practical and functional accessories around, so read on to find out more.
Suspension Tuning – If you want to get as low as you can then modifying the suspension is the way to go, easy to incorporate into most cars this will definitely give you the edge you are looking for.
Sports Pedals – Switching up your stock gas pedal for a customised sports pedal will increase you control of the car and help you heel-and-toe shift with ease.
Roll cage – An accessory for the bold, a roll cage is perfect if you spend a lot of time at the track or competing and you value your safety.
Seat Covers – If you like a coordinated colour scheme then opt for some essential seat covers to liven up the interior, they are also incredibly comfortable which is a bonus.
Swap out the engine – An expensive move, but certainly one that will make your car truly unique – just make sure your car can handle it.
Aftermarket Wheels – These clever wheels can help improve handling and decrease unsprung weight and they also look amazing, perfect for when you want to be seen.
Trailer Hitches are extremely functional, so if you are more of the practical type then add one of these handy haulers to your vehicle for all of your towing needs.
Performance Exhaust – These are great if you want to let everyone know you are on your way but you don't just want them to be loud, you want them to sound good. Performance exhausts are a good way to add some horsepower, whilst still being able to hear what your friends are saying.
Get some serious shade – Tinted windows are a cool accessory to have on a more sophisticated model, so go ahead and add some mystery to your ride.
Reduce the weight – If you fancy yourself a bit of a racer, then you will know that a heavy car will slow you down. Replacing your hood and roof with a lighter one will help you navigate those corners and give you a faster acceleration.
Upgrade your braking system – If you want to remain on the throttle for longer, then investing in some good breaks will keep your speed up for longer and if you want to make a statement, then getting some coloured callipers will certainly help.
Don't let your tyres get tired – This may seem like an obvious one but as this is the part of the car that is touching the road it makes sense to take care of them.
Which of the above will you be customising your car with? Let us know in the comments!