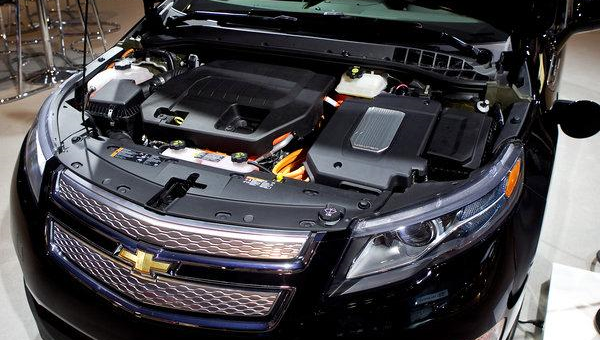 General Motors is recalling nearly 43,000 hybrid vehicles in the United States and around 500 in Canada to fix a defect that could cause a fire in the trunk, the automaker said Monday.
The recall affects Chevrolet Malibu Eco models from the 2013 model year and Buick LaCrosse and Regal sedans from 2012 and 2013 which are equipped with eAssist hybrid gas-electric engines. General Motors is recalling Chevrolet Malibu Eco and Buick LaCrosse and Regal sedans with it eAssist mild hybrid system because of a problem with the system control electronics that can create a fire risk.
Overheating of the circuit boards in the generator control module, but it does not involve the eAssist battery," GM said in a statement. The battery drain affects the vehicle's conventional 12-volt battery and not the lithium-ion battery that's part of the hybrid system.
GM said an overheating circuit board could lead to a loss of battery charge and cause the engine to stall.
"In addition, there may be a burning or melting odor, smoke, and, in rare instances, a fire in the trunk," GM spokesman Alan Adler said in a statement.
Most of the incidents occurred within the first 1,000 miles of operation, GM said and only two led to trunk fires. One was during an October screening in a dealership and the other occurred in March.
No injuries or crashes were reported as a result of the defect, GM said.
GM will notify owners and dealers will test the GCM and replace it, as necessary. The site said GM has not given a schedule notification. But owners should not drive the car with the warning light on and should take the car to a dealer.
GM recalls 43,500 hybrid cars in US and Canada | Source AFP.