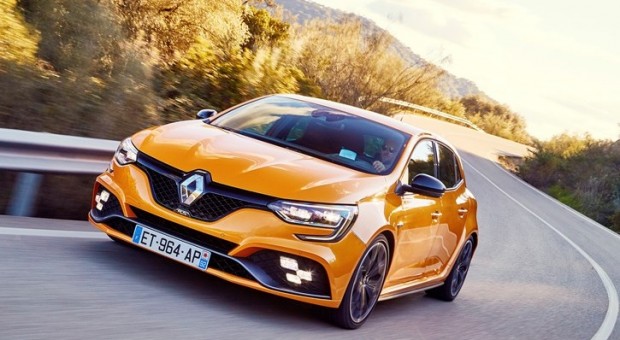 At the end of the third quarter, Renault, which is in the process of renewing its models in segments A and B, is the leading brand in the French market and remains at the forefront of the market for passenger cars sold in fleets. Dacia is 5th in the PC market. Alpine's success continues.
Renault
The Renault brand is number one in the French market, with a market share of 18.3%. Three months after its launch, the New Clio is already leading the Top 10 PCs for the month of September. Twingo is the leader in the A segment with nearly a quarter of registrations in the segment.
Captur, which has been announced for renewal at the end of the year, remains the leader in B-SUVs and is ranked 6th in the PC market, all segments combined. In September, sales of Mégane, Scénic and Kadjar outperformed the market in the C segment. Espace is the leader in the E segment.
In LCV, Renault remains the leading brand. The brand's sales increased by 6.8% and reached their best level in volume in 9 months for 11 years, in a still dynamic market. Renault places 3 vehicles on the LCV podium, with Kangoo as the market leader. Trafic and Master, renewed in September, complete the podium and are leaders in the van segment.
In the electrical markets, Renault remains the leader with ZOE, which represents 42.5% of PC sales. Kangoo Z.E. remains on the first step of the LCV podium. Together with ZOE and Master Z.E, they account for two thirds of all sales of 100% electric light commercial vehicles.

Dacia
With 104,756 PC + LCV registrations (-4.1%), Dacia achieved a market share of 5.2% (-0.2 pt). Fifth in the PC market, the brand ranks 4th in the market for PCs sold to private customers. Sandero, still number 1 in sales on this channel, takes 5th place in the PC market.
Alpine
Alpine's success continues with 2,500 sales since the beginning of the year. Alpine A110 retains the lead in the Coupé segment and its S version will be available in showrooms from this month.
Ivan Segal, Senior Vice President, Market Area France, Groupe Renault said:
We end the third quarter with a September that benefits, among other things, from the renewals of Twingo and Clio. The arrival of New ZOE and New Captur at the end of the year will allow us to completely renew our A-B range and consolidate Renault's position as the leading French brand.
September 2019 alone

Volume

vs. Y-1 (%)

Market share (%)

vs. Y-1 (pt)

MTM PC + LCV

209 377

MTM PC

173 444

+ 16,6

MTM LCV

35 933

+ 3,7

Groupe Renault PC + LCV

56 847

+ 17,5

27,2

+ 0,8

Groupe Renault PC

45 664

+ 21,8

26,3

+ 1,1

Groupe Renault LCV

11 183

+ 2,7

31,1

– 0,3

Marque Renault PC + LCV

47 555

+ 22,3

22,7

+ 1,5

Marque Renault PC

36 487

+ 29,8

21,0

+ 2,1

Marque Renault LCV

11 068

+ 2,8

30,8

– 0,3

Marque Dacia PC + LCV

9 248

– 2,2

4,4

– 0,7

Marque Dacia PC

9 134

– 2,3

5,3

– 1,0

Marque Dacia LCV

114

+ 12,9

0,3

=

Marque Alpine PC

43

+ 72,0

0,0

=
Overall January-September 2019

Volume

vs. Y-1 (%)

Market share (%)

vs. Y-1 (pt)

MTM PC + LCV

1 997 476

– 0,1

MTM PC

1 641 368

– 1,3

MTM LCV

356 108

+ 5,9

Groupe Renault PC + LCV

516 098

– 2,9

25,8

– 0,8

Groupe Renault PC

406 164

– 5,3

24,7

– 1,0

Groupe Renault LCV

109 934

+ 7,0

30,9

+ 0,3

Marque Renault PC + LCV

408 838

– 3,0

20,5

– 0,6

Marque Renault PC

300 106

– 6,1

18,3

– 0,9

Marque Renault LCV

108 732

+ 6,8

30,5

+ 0,3

Marque Dacia PC + LCV

104 756

– 4,1

5,2

– 0,2

Marque Dacia PC

103 561

– 4,3

6,3

– 0,2

Marque Dacia LCV

1 195

+ 21,0

0,3

=

Marque Alpine PC

2 497

+ 216,9

0,2

+ 0,1
Source: Renault Europe