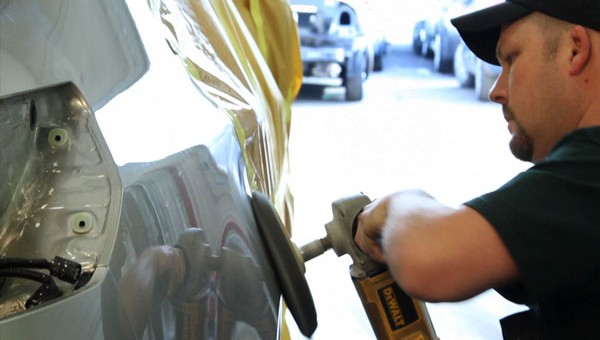 How Much Do You Love Your Car?
It should come as no surprise that Americans love their cars, but you might be shocked at the extent of this phenomenon. People develop a bond with their cars, and they become so much more than a mode of transportation. Many car owners put thousands of dollars into car upgrades, which give their car a unique, customized look that can grow this attachment even further.
Do you love your car as much as other Americans? The following statistics, compiled by CJ Pony Parts, might change your mind on this fact.
Are You in Love with Your Car?
Do you have romantic feelings for your car? The majority of people would answer "no" to that question, since the car is, in fact, an inanimate object. You might be somewhat surprised to learn, however, that over 500 people in the United States feel romantic love towards their cars, according to the video posted above. In addition, 40 percent of Americans believe that their vehicle has a unique personality and consider them part of the family, which might explain why so much money is goes into these cars every year.
Do You Spend Money on Your Car?
The car parts and service industry does big business in the United States, with more than $164 billion being spent in 2009 alone. This equals about 14.5 percent of all spending in the country, which shows just how much people love their cars. In addition, the average new car costs more than $30,000, the average used car costs more than $15,000, and the average driver spends about $1,300 annually on parking. Gas is another major expense, and consumers go through about $1,560 in fuel costs every year.
How Much Time Do You Spend Driving?
If you live in a large city, there is a good chance that you spend far too much time in your car. Do you love your car enough to spend 600 hours in it per year? Well, that is what the average American does, which works out to about 7 percent of your life if you do this every year. Every week, Americans spend 18.5 hours in their vehicles, with 6 percent of this time being spent waiting in traffic. Remember all of that gas you're pumping? It costs you more than money, as you will spend about four hours at the gas pump this year alone.
Have You Named Your Vehicle?
Do you have a name for your car? About 25 percent of Americans do, including 27 percent of all women and 36 percent of people between the ages of 18 and 34. Some of the most popular names for cars are Betty, Pippa, Jessica, Jack, Daniel and Tom, so you likely pass a vehicle with one of these names every day on your commute.
What Do You Do in Your Car?
Conventional wisdom tells us that cars are merely a mode of transportation, but there is so much more going on in these machines. About 27 percent of women apply makeup in their cars every day, while close to 90 percent of people sing. Amazingly, 10 percent of people have gotten engaged in a vehicle, and 4 percent of women have given birth while sitting in an automobile.
How do you stack up? Do you name your car, or do you prefer to think of it as a tool?
---
Guest post written and provided by Adrienne Erin