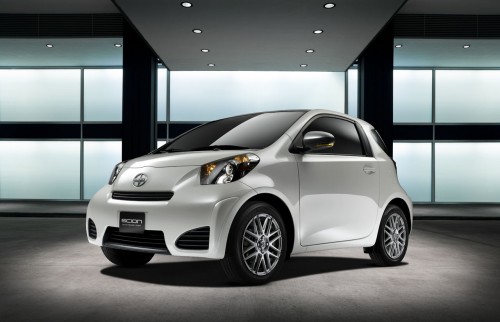 Here are the best small cars you can buy this year. As you already know small cars are the cheapest car available in any country around the world. In our point of view here are the best buy small cars:
1. Ford Fiesta hatchback,
2. Kia Rio hatchback,
3. Volkswagen Polo hatchback,
4. Mazda 3,
5. VW Golf,
6. Toyota Corolla and
7. Ford Focus.
How to buy new small cars or already used ?
Buying a car, whether it's a first-time purchase or not, can seem like a daunting task
Whether you're buying used or new, the car buying process can be a nerve wracking process for the best of us.
The amount of choice of models and variety of different deals can be overwhelming, and the pressure of making a good choice- lest you waste thousands of pounds- can be almost paralysing. A third of all motorists have regretted their car choice at some point, so we have compiled a list of the top mistakes that car buyers make so you can avoid making them too.
Not Doing Your Research
This rings true on several levels. Regardless of whether you're buying a new car or a used one, it pays to do your research. If you're buying new, then do your research into the make and model, what spec and features it has so you know exactly what to expect. Before you go into a dealership, make sure that you know their competitors and have researched the vehicles you're interested in.
If you're buying a used car, then you have a little more work on your hands, but do it right and you could save yourself some money and still come away with a great car. You need to do research into the specific car's history. Make sure that you look at the history and inspection report, as well as looking at the car itself closely too.
Not Negotiating on Price
Negotiating on price rings particularly true if you're buying used, but is equally applicable to new cars too- if you're brave enough. You may feel a sense of dread when you think about haggling on price, but it is an essential part of car-buying. If you don't feel comfortable doing negotiating yourself, then get your mate who used to be a salesman to do it for you.
There are a whole range of car valuing services that mean that you can tell whether you're getting a good deal or not.
Not Knowing How You'll Finance Your New Car
This is one of the biggest and most expensive mistakes that you can make. A car is an expense, so you need to know how you'll pay for the vehicle before you enter into any car-buying negotiations.
If you plan on getting a loan, then you should definitely shop around, as financing options can vary. Negotiate and get the best deal for you.
Not Test Driving Properly
Don't feel self conscious about giving the car a good test drive. Make sure that you drive on a variety of roads, but take particular note when you're driving on similar roads to the ones you'll be driving it on.
Do not forget: The first thing to consider before you hit the showrooms is the pence per mile of various cars. The next thing to consider is how quickly your car is going to lose value once you've driven it off the forecourt.
Rise of the small car
The infograph looks at how some of today's most popular small cars, including the Mazda 3, VW Golf, Toyota Corolla and Ford Focus, compare across a number of categories. Interestingly, it also looks at how these cars compare to their equivalent model from thirty years ago. It certainly brings back some memories!
Rise of the small car – An infographic by the team at motoring.com.au
Small cars overtook large cars as Australia's biggest single new vehicle sales segment a few years ago, and since then their popularity has grown almost as much as large car sales have declined.

In the last 12 months, sales of small cars have increased by 6.4 per cent, with the Toyota Corolla – led by the new hatchback — snatching best-seller honours from the ageing Mazda3, 28,596 to 27,729 units respectively.

Ford's Focus continues to garner favour with motorists, with the small Ford claiming 7.2 per cent share of the small car market — up 18.4 per cent on 2012 – while the cost-conscious Toyota Prius v hybrid has surged in popularity, with Toyota delivering 679 examples so far in 2013 — up 75.9 per cent on the same time last year.

Clever marketing and price repositioning have spelt success for Fiat, with the Italian maker enjoying a sales spurt with its VW Golf-rivalling Giulietta, which is up an astonishing 173.3 per cent on 2012. So far this year it has found 1096 new homes – up from just 401 last year.

The cute Fiat 500 is another 2013 success story, with 1154 examples of the pint-size city-car zipping out of showrooms — a staggering improvement of 251.8 per cent on 2012 sales figures.

At the premium end of the market, Mercedes-Benz has wowed discerning buyers with the B-Class, almost 2400 of which have been sold – up from 881 in 2012. In the same period, Audi has parked 1183 examples of the A3 hatch in prestigious driveways around the nation.

In contrast and despite considerable price reductions, sales of the BMW 1 Series have slowed, with the Bavarian manufacturer suffering a 2.7 per decline in model sales – 1309 to 1346.

Nissan's all-electric Leaf also appears to be winning over more environmentally conscious customers, with a hefty price cut helping the hatch to notch up a respectable 47.17 per cent sales increase in 2012, to 100.