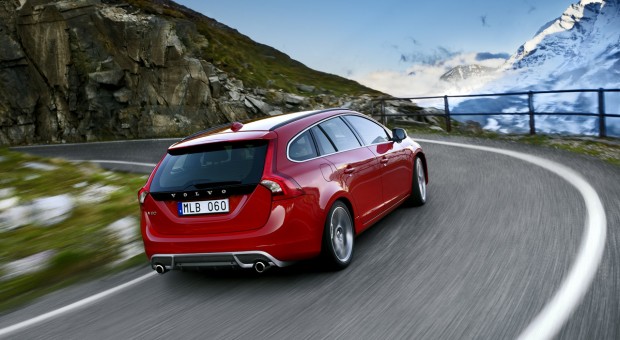 How to personalise your car (stylishly)
Buying a car is a personal decision. Ask an Audi fan whether they'd consider a Mini and you'll normally get scoffed at, while the dedicated Jag driver wouldn't usually swap to a Ford overnight. However, despite how much individual choice defines brand and model, it's surprisingly rare to see customisation on a car (or to put it more accurately, stylish customisation).
While the very prospect of altering a vehicle brings up connotations of boy racers choosing engines far too powerful for their skill and teenage girls with practically everything pink, it doesn't have to be done distastefully. There are plenty of ways to make your car a tad more you without crossing the tacky line. Here's just a few:
1) Number Plate
The one form of modification that's always been acceptable (and almost expected if you're rich and famous). The personalised number plate is a sure-fire way to express personality, without looking immature (providing you do it legally, that is).
Whether it's important dates and initials of those you love, or finding ways to write your name (think Alan Sugar and his AMS fleet), personalisation of number plates is a haven for anyone with a touch of creativity and a flair for showing off (just a little bit, anyway).
If you're not into spelling your name through a careful (and often expensive) combination of letters and numbers, options are still available to make your plate a bit more you. Professional organisations can provide subtly personalised replacement plates with customised colours, (road-legal) fonts, captions, badges, and borders. Make sure, however, you only use trusted providers who are there to help you. Number 1 Plates, for example, provide an easy-to-use online plate builder with legal options clearly stated (what's more, if you're making a plate for a vehicle, they'll only send it out after clarifying personally it's fully DVLA approved).
2) Wheels
For those who choose their car based on specifications and technical functionality, wheels are important. Changing from light, powerful sports tyres to more heavy-duty winter options makes a huge difference to how your car drives – and has a surprising effect on its overall appearance.
Subtle customisation on alloys or hubcaps (for example the colour or material used) too can make a standard model a bit more special. Work with the colours you've already got, avoiding anything too clashing in shade, and opt for a high-quality finish to make sure the finished result is sophisticated, stylish and long-lasting.
3) Upholstery
A simple, but extremely effective, way to add a personal touch and give an air of luxury to any car. Changing the upholstery on seats and armrests can refresh even the most worn of vehicles, and some custom-made providers include a range of coverings from leather (always a classy move) to wool, vinyl and cloth. If you're feeling really plush, why not try and find a unique fabric or get an embossed motif. It's simple, but one of the easiest ways to mark your territory on a car.
Considering how personally we take choosing a car, it's amazing how few of us make any touches of our own. Far from being a way for cars to become less stylish, customisation can add a certain air of class – providing it's done properly. Only do it yourself if you have the correct materials, knowledge and experience to do it safely, and only work with organisations you can trust to do the very best job.