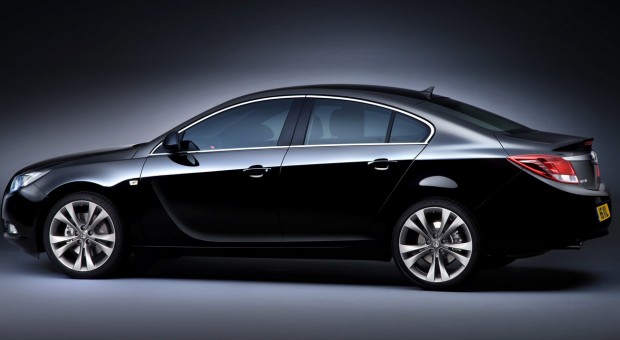 Hypnotized Test Drive by Opel
In a new rather unconventional car ad, German car manufacturer Opel and its agency
UncleGrey, use hypnosis to challenge the Danes' opinion about the brand. On a quest to
dust of its image, Opel invited a group of Danes, who would never dream of buying
Opel, to test drive one of its new cars – while under hypnosis.
Opel is not a sexy brand if you ask the Danes, and if asked, some would outright say that they would "never drive one". This branding challenge could not be solved using traditional advertising, so Opel decided to even the odds a bit. Using hypnosis, they removed any potential bias towards the brand as they invited a group of Danes to test its car. The test panel appears to have no clue about what car they are driving, and suddenly their opinion towards the product changes.
"It can be very difficult to change habits and ideas, no matter how many ad campaigns you
make. That's why we've decided to tell our story in a different way, by showing a public userexperiment.
We have tried to research and evaluate, whether prejudice and pre-conceived ideas is in the way for a more objective evaluation of our brand, when they are actually trying to drive a new Opel", says Nikolaj Ledet, Marketing Director Opel Denmark.
Opel invited hypnotist Michael Rasmussen to help them create a completely unbiased testdrive. The test-subjects were never hypnotized to like Opel; the premise was about eliminating all predispositions, to get people's genuine opinion about the product.
"We also talked to neuroscientist Jon Wegener from Copenhagen Business School, and sociologist Anette Prehn, and found that the phenomenon we were looking into was something inherent in all of us. When people make up their mind about a certain product or
person, the brain deliberately pays attention to information that reassures our verdict" says Jesper Jørgen Hansen, Creative Director at UncleGrey.
Whether or not you are a believer in hypnosis, the premises of this experiment still stand as an important notion towards the shortcomings of traditional advertising as a branding tool. It is also a testament to the consumers' predisposed mind, which all brands must accept – and maybe we all need to go under hypnosis to really determine what it is we like and don't like.
About the experiment
"We've filmed a group of Danes, who had a negative prejudiced idea of Opel. Through the power of hypnosis, these preconceived notions of Opel disappear – and the positive reactions went beyond of what they had imagined. In fact, after just a single ride in the Opel Insignia, several participants were saying great things about both the design as well as the driving abilities" says Nikolai Ledet.
About Opel Insignia:
The car being driven in the film is an Opel Insignia.
The Opel Insignia is a car engineered and manufactured by the German Opel, and assembly of the Insignia began in 2008 as a replacement for the Vectra and Signum.
The automobile is known as the Vauxhall Insignia in the United Kingdom, and as the Buick Regal in China and North America. In Chile the car was initially due to be advertised as the Chevrolet Vectra, but is at the present retailed as the Opel Insignia. The Insignia is made in Opel's plant in Rüsselsheim, Germany.
In early 2009, Opel publicized the Insignia OPC, a high-performance variant of the Insignia. Like the previous Vectra OPC, it is driven by a 2.8 litre turbocharged V6. The restructured engine makes 239 kilowatts and 435 newton metres.
See you around, car lovers!