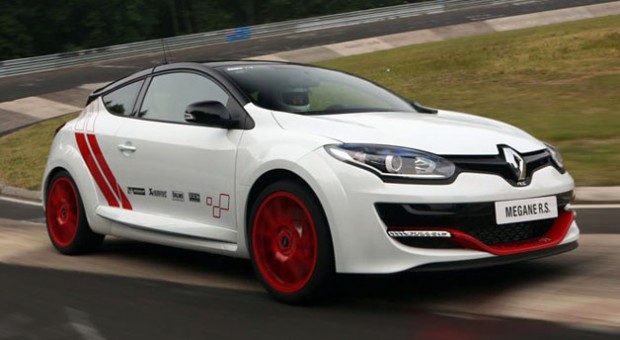 New Renault Mégane R.S. to run ahead of the field at France's Rallye du Var
Spectators lining the stages of this weekend's French Rally Championship finale in the south of France will get a chance to admire the latest creation of Renault Sport Cars' wizards at close quarters. The Var region's twisty mountain tests will effectively be the perfect setting to showcase the agility of New Mégane R.S.'s 4Control chassis with four-wheel steering.
It will be New Mégane R.S.'s first public appearance in action since its maiden run at last May's Monaco Formula 1 Grand Prix. The Rallye du Var is the perfect occasion, too, since the French classic is the final round of the 2017 Clio R3T Trophy France, Renault Sport Racing's one-make rally series.
New Renault Mégane R.S. packs numerous technologies that benefit from Renault's motorsport expertise, including its hydraulic bump stops which were originally developed by Renault Sport Racing for rallying.