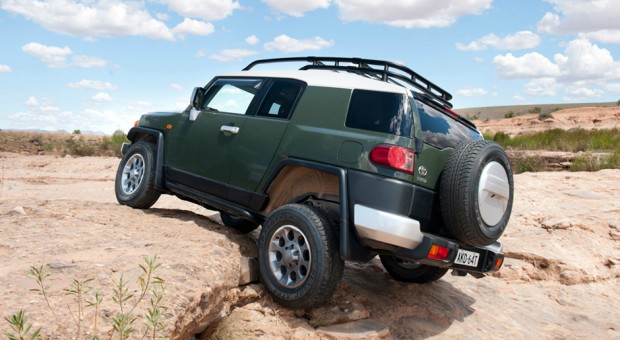 Off-Roading: Harmony Between Man And Machine
Off-roading has become a lifestyle choice for many and, as we always say about lifestyles, they are a terrible thing to waste.
Anything to do with driving off the beaten track and exploring the terrain for all it is worth brings about a certain thrill that you can't find anywhere else. It is this awesome experience of man and machine working in total harmony.
But before you take on the unknown, it is imperative you are prepared. That means having the right skills and the right equipment; without having both of these it can turn real ugly real quickly.
Always Read the Terrain
If you want to make the most out of your experience and keep moving forward then the smartest thing you can do is be smart and know exactly what you are getting yourself into.
There is nothing wrong with getting out of your cab, walking a few meters and seeing just how right it is up ahead. More often than not it will give you some indication of how to tackle whatever it is.
Go 4WD Immediately
The reason you'll want to go 4WD – or at least lock the center differential – is because you may forget to do it later on when the adrenaline kicks in. you may forget to do it until it is too late, when your rear wheels are screaming and spinning, desperate to find traction but without any luck. By then it tends to be too late; not even 4WD can help you now.
Raise The Bar
The thing with off-roading is you never quite know what you are going to get, but as a general rule, the higher your truck sits the better off you'll be. So either buy a truck that sits a few feet off the ground or get a lift kit to get you there.
You may come to a stream that looks relatively shallow until you get to the middle, or perhaps you'll rumble up to a rock formation that you can't go under or around. On both of these occasions, height is gonna be your best friend. Trust us on that one.
Prepare A Recovery Bag
It doesn't matter how experienced you are or how incredible your vehicle is; it is going to get stuck eventually, it is just a matter of time. Make sure you have a recovery kit ready for when this happens.
Robust floor mats that can act as a traction pad for your wheels, condoms that can go over your exhaust, vaseline to plug holes, viagra to help you breath when you're off-roading at altitude and the air gets thin; all of these things will come in handy at some point, so have them handy.
Lower The Pressure
One of the best tips and tricks you can ever learn when it comes to heading off-road is lowering your tire pressure. What this does is give you more traction. How? Well, the less air in the tire the more your tire can flex and mold itself around whatever is in the way.
It could be rocks, it could be anything. But the less pressure, the more your tread and tire walls can come into play, and play a pivotal part too.