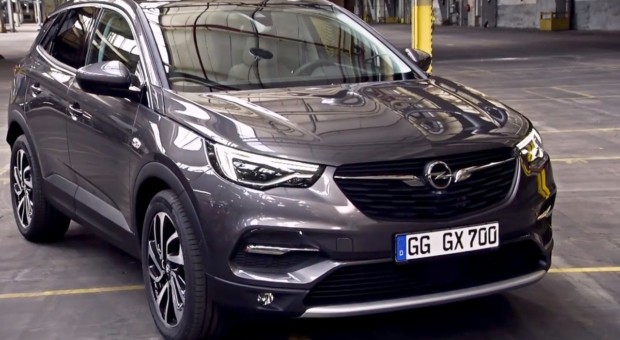 Deliveries of the cool Opel Grandland X with the most potent petrol powertrain in the line-up are now underway. The first example of the compact SUV with the state-of-the-art direct injection power unit is now in the hands of its happy owner.
More than 140,000 customers have chosen the Opel Grandland X since sales began in summer 2017.
Opel Grandland X is powered by the new 133 kW/180 hp 1.6-litre Direct Injection Turbo petrol engine with eight-speed automatic transmission (fuel consumption1, 2: 7.2-7.1 l/100 km urban, 5.0-4.9 l/100 km extra-urban, 5.8-5.7 l/100 km and 132-130 g/km CO2 combined).
The all-aluminium four-cylinder engine with dual overhead camshafts and four valves per cylinder develops maximum torque of 250 Nm at only 1,750 rpm. The lively power unit, which is notable for its particularly direct throttle response, accelerates the Grandland X from zero to 100 km/h in only 8.0 seconds and up to a maximum speed of 222 km/h.
The PureTech power unit not only delivers strong performance. Thanks to a state-of-the-art exhaust after-treatment system that includes a Gasoline Particulate Filter (GPF), it also produces low emissions. Fuel economy and efficiency is further improved by the variable valve timing system, which enables infinite adjustment of valve timing and duration.
The Grandland X heads the "X-family" of Opel SUV models – which includes the Crossland X and the Mokka X – and is also leading the electrification of the brand's model range. The order books for the Grandland X PHEV, Opel's first plug-in hybrid electric vehicle, will open in the first half of this year. Opel will launch a total of eight all-new or refreshed models between now and the end of 2020.
(Visited 5 times, 1 visits today)