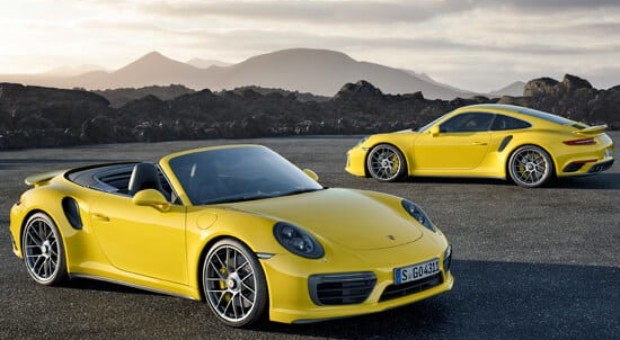 Porsche Cars North America, Inc. (PCNA), importer and distributor of the Porsche 911, 718 Boxster and Cayman, Panamera, Cayenne, and Macan model lines, today announced March retail sales of 4,779 vehicles, a new all-time high for the month. Following record months in January and February, sales for the first quarter are up 7.7 percent from a year ago to 15,024 vehicles sold.
"It has been a month of celebrations for Porsche. First, we claimed the No.1 spot in the 2019 J.D. Power Customer Service Index Study, followed by a record March. This is a testament to our 191 U.S. dealers and their employees, who help ensure our customer experience lives up to the same superb quality as our cars," said Klaus Zellmer, President and CEO of PCNA. "I am grateful customers are already showing this level of Porsche passion at the start of an amazing year that will feature a new 911, a refreshed Macan, and our first purely electric sports car, the Taycan."
March results were driven by strong demand for the new Cayenne, with a notable 76.2 percent increase compared to March 2018. Porsche 911 deliveries were up 15.3 percent year-to-date to 2,894, ahead of the next-generation's arrival later this year.
Model
March Sales
Year-to-Date
2019
2018
2019
2018
ALL 911
803
883
2,894
2,511
ALL 718
239
489
665
1,352
ALL PANAMERA
703
704
1,689
1,916
ALL CAYENNE
1,647
934
5,559
3,287
ALL MACAN
1,387
1,746
4,208
4,888
GRAND TOTALS
4,779
4,756
15,024
13,954
Porsche Approved Certified Pre-Owned (CPO) sales in the U.S. totaled 2,280 vehicles in March, up 12.6 percent year-over-year.
(Visited 2 times, 1 visits today)