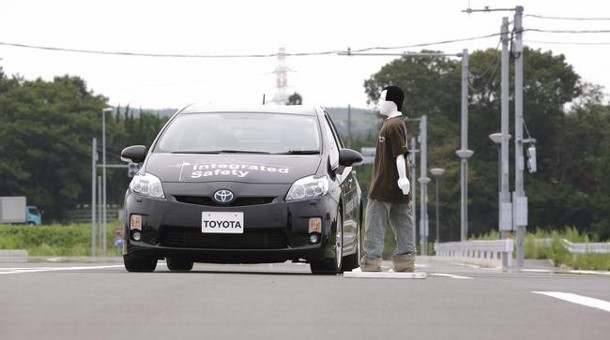 Powerful Tips To Improve Your Driving and Improve Your Safety
Whether you drive as part of your job, or you are a bit of a petrol head, keeping yourself and other road users as safe as possible is a vital concern. Not always a small order when you are behind the wheel of a 4000 lb vehicle. However, there are some things you can do to improve the safety of any vehicle journey, read on to find out what they are.
Drive carefully
OK, so it may sound a bit silly to say drive carefully, but actually, vehicle safety has a lot to do with the person that is behind the wheel. After all the car is only a tool, and it what we do with it that determines the outcome. So, as you are in control of 4000 lbs, it's important to approach this position with respect. That means not driving when sleepy, and taking appropriate breaks on long journeys to refresh yourself.
It also means you need to be aware of the blind spots around your vehicle. As it's all too easy to maneuver, and not realize that another vehicle was already taking up that position. It is also vital that you account for the fact you will need to leave more room when tuning, the larger your vehicle is. By doing these things, you can improve the way you drive your car and so improve your safety and that of other road users around you.
Protect yourself
As a responsible driver, it's also important that you take some specific action to protect yourself when out driving. One of these is to be very aware of the weather, and how this will affect driving conditions. As strong winds can make taller vehicles difficult to control. Sometimes even topping them over. Similarly, rain will cause the stopping distance to be lengthened. Meaning you will have to keep a considerable distance between you and the vehicles ahead in this sort of weather.
It's also crucial that you wear your seat belt at all times when driving your car. OK, if you are on long distance duty this might not always be the most comfortable thing, but what is a little uncomfort compared to saving your life? Even if you feel that you're in control of the vehicle, you can never be 100% sure of other road users and what they will do. So it's essential that you always belt up; for your own safety.
Of course, driving safely can help to prevent accidents in most cases. However, if the worst does happen, you will need another form of protection after the fact. This is legal protection. There is a lot of legal protection out there, for if you have been in an accident, but to get the best representation you need to find a lawyer that is an expert in your particular type case. That means if you have been involved in a collision with a large rig, you will need semi truck accident lawyer to represent you. An incident with a pedestrian, on the other hand, would need a legal team that has previous knowledge of dealing with such as case. So, remember, driving protection is vital for both preventing accidents and in dealing with incidents that do occur, in the best way possible, afterward.
Choosing the right car
Last of all, to ensure that your safety is a good as possible on today's busy and chaotic roads, it's essential that you pick the right type of car. This is quite easy, as many countries have a rating system in place where the cars are tested on their performance in crash tests. That means by sticking to vehicles that have higher ratings like the 2017 Genesis G80 and the 2017 Mazda 3, you know you will have purchased the safest options.
It's also a good idea a to do some research about the specification and safety features of the car you are hoping to purchase off your own back. Look for features like forward collision warning and blind spot detection. One's that are top of the range, and state of the art, and that help to decrease the risk of collisions happening. Also, don't forget that LATCH and pretensioners can help protect you and your passengers if an incident does occur. As they often do, with 1.3 million fatalities caused by road incidents, per year, worldwide. That is why it's so important to pick a car that is not only reliable but also is as safe as possible.
So to improve your safety on the road, you must consider three elements. The first is your own skill and response to events as they happen. The second is to be aware of the type of protection you need. Both before and after the fact. While the third is to choose the vehicle that you drive based primarily on how it performs in relation to safety.