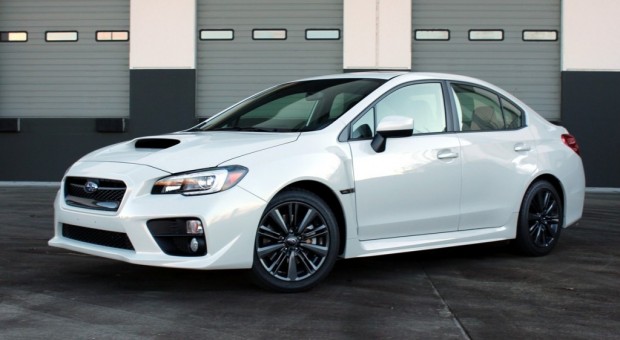 Reviewed: Subaru Impreza WRX STI
There's no denying that the Subaru Impreza is a favorite model in most parts of the world. The model has a long history dating back to the early 1990s and has now reached an iconic, even cult status in certain motorsport enthusiast circles!
Many people know the Impreza is a reliable and comfortable family car. But, we aren't here today to talk about how it makes an excellent workhorse. No, today, I want to speak to you about a particular model: the WRX STI!
The latest incarnation, the fifth generation, promises performance car fans a real treat. These days, the WRX STI no longer has to compete with the Mitsubishi Lancer Evolution as the model is no longer in production. Still, that doesn't mean they can't stop producing high-performance and phenomenal sports cars!
What makes the latest generation WRX STI so great?
The Subaru Impreza WRX STI is obviously a track-ready road car. As you would expect from the Japanese car maker, this Subaru is pretty capable when it comes to performance and handling.
Some people might not be a fan of the current generation's styling. But, I think it represents today's ever-changing trends in car design. Like cars from many other brands nowadays, the latest-generation Impreza features chiseled and sculpted contours.
The front end features a prominent grille allowing better airflow into the engine; a concept employed by other car brands today. Still, looks aren't the only reason why the latest Impreza WRX STI is a real contender for the performance car market.
For a start, it features a 2.5-liter four-cylinder turbocharged "boxer" engine. Boasting 305 horsepower as standard, it'll go from 0-60 mph in a mere 4.8 seconds. I find that impressive, given the car weighs 1.7 tons! It also has a top speed of around 160 mph.
When it comes to handling, imagine driving a go-kart around a corner at speed. It won't slide around or roll over, and you can expect the same thing from this WRX STI!
What you might not like about the Impreza WRX STI
First of all, a car like the Subaru Impreza WRX STI is too powerful for some folks. If you've never handled such a vehicle before, you could easily harm yourself or other road/track users!
You only have to see the scores of sites online such as http://ankinlaw.com/ that cater for people injured in auto accidents, often from motorists that couldn't handle their cars and drove at excessive speeds. Speeding is a big problem in most parts of the country these days, so if that right foot keeps tempting you, perhaps you should consider a slower car.
If you're used to getting behind the wheel of powerful cars, you might complain the latest WRX STI is too down on power for your needs!
Still, if you're a fan of the Subaru brand, you could always tune this model for extra performance. Some subtle engine mods such as a freer-flowing exhaust and ECU remap will help to liven things up for you.
Final thoughts

The latest Subaru Impreza WRX STI has the right amount of power, electronic gadgets, and styling for the majority of drivers out there. If you're a die-hard speed demon, you may find the car a little dull. Regardless, take one out for a test drive. Check out http://www.caranddriver.com/ for more details and prices.