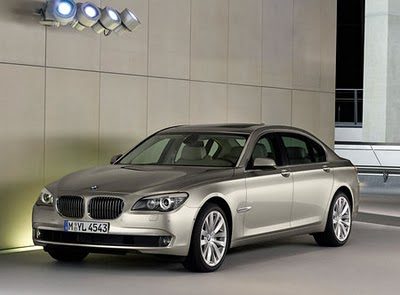 Reviewed: The BMW 7 Series Luxury Saloon
MW is well-known for its range of prestige and premium vehicles. Even its sports cars are luxurious and come with every conceivable option as standard! The German car brand brought out a new iteration of its limousine-class 7 Series in 2015.
The 7 Series range is important to BMW. That's because it shows off new tech and engineering feats that filter down to other models. The latest incarnation of the BMW 7 Series is no different. So, now that they've sold a few models, what do owners of the sixth-generation saloon think of them?
Aside from taking owner feedback on board, we also decided to take one out for a long-term test drive. Here's what it's like to drive a new BMW 7 Series:
A varied choice of power plants
The newest BMW 7 Series comes with a choice of five different engine options. They include two petrol, two diesel and a hybrid powertrain. It's likely that the biggest sellers will be the diesels. Especially since they offer superior fuel economy and power.
Take the 730d option as an example. It boasts 261 brake horsepower and a 0-60 mph time of 5.9 seconds. That's not bad, considering the car weighs around 1.8 tonnes! But, what is of particular interest is the model's green credentials. It offers a combined fuel economy of 60 MPG. Plus, CO2 emissions are only 124 g/km.
Business professionals that want a luxurious vehicle for the road will no doubt opt for the 730d! Of course, if you're a petrolhead, you might prefer the 750i model instead. It has a 4.4-litre V8 under the bonnet and offers 442 bhp! Its 0-60 mph time is also a quicker 4.5 seconds. All engine choices come with an eight-speed automatic gearbox.
Excellent handling
You might assume that a vehicle as large as the BMW 7 Series will have boat-like handling. It might shock you to learn that the car is pretty agile on the road!
There are several reasons for this unusual but welcome fact. First of all, BMW has used a carbon core chassis on the 7 Series. It makes the car stronger while reducing weight.
Second, the 18-inch alloys get wrapped around Hankook tyres with run-flat technology. The Korean tyre maker got chosen as BMW's OE supplier for the new 7 Series. The model we drove had Hankook Ventus S1 evo2 premium run-flat tyres.
Last, but not least, there is also the fact the car uses full air suspension on all four wheels. It's a self-levelling system that can also get raised or lowered on demand by the driver.
Every option you can think of comes as standard
When you buy a new BMW 7 Series, everything you need comes as part of the deal. It's no wonder that there's only two trim level options to choose from: Standard and M Sport.
The "Standard" trim comes with an array of items. From Nappa leather interior to LED exterior lights, and keyless entry to sat-nav. You'll fund an abundance of features and technology at your disposal.
The M Sport only improves on things in that you get bigger wheels and a sports exterior.
Conclusion
The BMW 7 Series is the pinnacle of luxurious automotive technology. Buy one and you won't regret your decision!