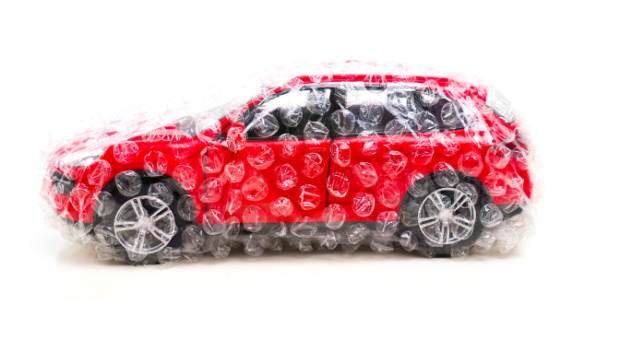 You're on the lookout for an old used car, and you come across a vehicle that says it comes with something called a "salvage title."
You've heard of salvage titles before. You have the faint sense that they could be a hassle to deal with, but you're not entirely sure about what they actually are. While a salvage vehicle isn't necessarily a junk car, it may very well be. Before you purchase a vehicle with a salvage title, it's important to learn more about what it could entail. Keep reading to find out everything you need to know.
What Is a Salvage Title Vehicle?
If you've ever been involved in an auto accident, you've likely had an encounter with an insurance claims adjuster. This is the person from the insurance company that comes to assess the condition of your vehicle after it's been in a collision of some kind. If you car isn't damaged too badly, the claims adjuster will likely approve it for repair. But if your car is damaged to a point where the cost of repair would exceed the actual value of the vehicle, the adjuster will likely declare your car a total loss.
Once this happens, the insurance company will pay you the equivalent of whatever they determine the value of your vehicle to be. But have you ever wondered what actually happens to your car? Following the declaration of the vehicle as a total loss, the vehicle's title is reissued as a salvage title. This means that the insurance company has determined that the car was damaged so severely that it isn't worth trying to fix it. Once this happens, the vehicle can be sold.
What does this mean for you? Generally speaking, a salvage vehicle will either be a wreck when you go to buy it, or it will have been repaired by someone and restored to running condition. Either way, the car will have typically suffered major damage at some point in the past if it comes with a salvage title.
Special Considerations for Salvage Title Vehicles
When it comes to deciding whether or not a salvage vehicle is the right choice for you, keep the following points in mind:
Registration: Registering a salvage vehicle may require additional steps or documentation. Check with your state DMV beforehand to find out the requirements in your state.
Insurance: Some insurance companies will refuse to issue a policy for a salvage vehicle. It's a good idea to speak with your insurance company ahead of time and determine whether or not they'll insure the vehicle you're looking to purchase.
Condition: Even if a car looks to be in running condition, the fact that it's a salvage vehicle means that it likely suffered extensive damage at some point in the past. There could be major problems lurking underneath the hood. If you're not confident in your ability to assess the mechanical condition of the vehicle yourself, it's a good idea to have a mechanic look over the car before you purchase it.
Selling a Salvage Title Vehicle in California
If you purchase a vehicle with a salvage title and opt to sell it, or if you're looking to sell your vehicle after it's been declared a total loss, online cash for junk car buyers may be a great option.  Especially in California where Salvage Title regulations are pretty strict you may find it is best to get the most money you can from your insurance company then sell your salvage title car for cash.  Rusty's Auto Salvage and US Junk Cars are just two examples.