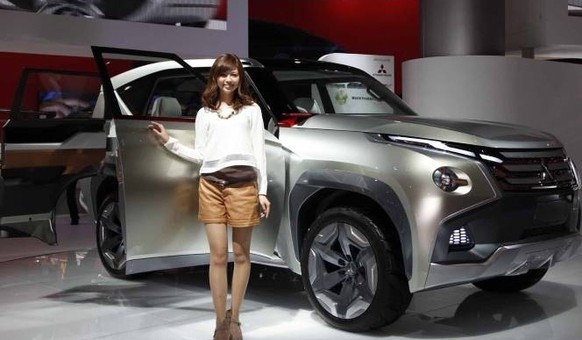 Some Of The Best TV Car Adverts Ever Made
When car manufacturers are keen to promote new models that they have developed, or perhaps they just want to promote their brand in general, they will often use multiple advertising mediums as part of any marketing campaign.
Such advertising mediums include newspapers, billboards, radio commercials and the World Wide Web.
Another way which is found to be highly-effective is the use of television commercials, particularly during 'peak' periods when they know a lot of people will be watching, such as tea time (or dinner time, depending on what you call it in your part of the United Kingdom).
I must admit; a lot of the time television adverts for car manufacturers don't really get my attention because they aren't very attention-grabbing or interesting to watch, but then there are some that do. So, on that note, here are some of the best TV car adverts ever made!
Photo credit: Luke Wisley.
Advert: Honda Accord (2003)
Known by people in marketing circles as the 'Cog', this particular advert for the 2003 Honda Accord cost a whopping £1 million to produce! Filmed over a period of four days and hundreds of takes, this 120-second television advert appeared during breaks on the Brazilian Grand Prix of that year.
It is perhaps one of the most-memorable car TV adverts ever made, and even features "Rapper's Delight" from the Sugar Hill Gang towards the end!
Advert: Skoda Yeti (2012)
If you are into car modifying and customisation like Mark from fortautoreviews.com, for example, then you doubtless would have seen the American MTV programme "Pimp My Ride" hosted by rapper Xzibit, and maybe even "Pimp My Ride UK" hosted by DJ Tim Westwood.
Czech automaker Skoda have done a spoof of the American programme using Xzibit himself, and it shows a hapless man driving his old Skoda Felicia to be given an automotive makeover, but unbeknownst to him, Xzibit and his buddies smash up the Felicia, chop the roof off using an angle grinder and lower the car by removing the suspension (and wheels).
When the car owner is brought out to unveil his 'pimped-up' car, he is greeted by a brand new Skoda Yeti instead and instantly amazed at the results. At the end of the advert, you can see a queue of brand new Skoda Yetis, all in the same colour, waiting to enter the garage to be shown to people as 'their' newly pimped-up cars!
Advert: Citroen CX GTi Turbo (1985)
Perhaps one of the most-weirdest yet strangely memorable adverts you will ever have seen is the one for the Citroen CX GTi Turbo, which was filmed with Jamaican model and actress Grace Jones.
It basically shows her driving the French car, at speed, out of a giant version of her own head into some kind of desert location. She then spins the car around, looks at the camera in her usual scary way, and then floors it back into her head (the giant head, of course, not her own actual head).
Apparently this advert was banned in some countries, some say because it promoted the use of excessive speed? If you know more about why it was banned, do get in touch and let me know!