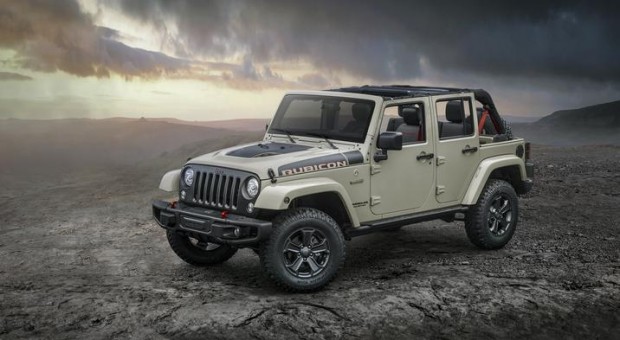 Traditional off-road cars are a thing of the past. Manufacturers are producing something very different, as budget, efficiency and environmental concerns become more important factors to the average consumer. Electric and hybrid cars are growing in popularity and the good old fashioned off-road fuel guzzler is very much a thing of the past.
Family cars, crossovers and city cars are becoming much more popular because they suit more drivers needs in today's world. But, that doesn't mean that there's no hope if you still enjoy an off-road drive.
From getting off the beaten track to take your family camping, to driving through farms and rough terrain to hitting the dirt tracks at the weekend, a tremendous off-road car can take you anywhere. As long as you've got a shackle hitch from Vault Cargo Management fitted, there's no reason to think you would ever get stuck, and it's a brilliant way to get your adrenaline flowing and your blood pumping. Off-road driving certainly isn't for everyone, but fortunately, there's still enough off-road consumers out there to be catered for in the car market. Here are some of the best-off road cars available today.
Jeep Cherokee
The most up to date Jeep Cherokee starts at around $24000, making it one of the cheaper off-road cars on the market. It's also one of the most stylish. Looking perfectly at home on mud tracks, beaches and in the middle of busy cities. It's a fantastic compact crossover with plenty to offer, but without the huge price tags that come with some of the others on the market.
Standard four-wheel drive and a powerful turbo- 4 engine mean that the jeep handles off-road terrain well. It's also fitted with all of the expected safety features of a modern car and decent suspension, offering you a relatively comfortable drive even on the toughest terrain. When it comes to current tech, the Jeep features Apple Carplay and a 7-inch touchscreen as well as significantly faster processors than previous models.
On the downside, the Cherokee isn't as wide as some other off-road cars, so you've got less space in the cabin. This might not make much difference when driving in a city but will be noticeable when you are bouncing around off-road. It struggles to achieve excellent fuel economy, and the controls aren't fantastic. Steering is competent, but not sporty.
Land Rover Range Rover
The Range Rover has always been a leader when it comes to off-road cars. It's the first vehicle that most people think about. Land Rover has made significant changes when it comes to updating the car and increasing fuel efficiency – which has always been a significant weakness for the model- but it still remains up there with the best off-roaders.
The 2018 Range Rover is significantly more expensive than the Cherokee, starting at around $87000 but is it worth it? The increased efficiency, thanks to smaller engines and weight-saving aluminium in its construction, is a big win for the Range Rover. You can also get a hybrid version if you want to do more for the planet. It's easy to drive, exceptionally comfortable over harsh terrain and includes all of the most up to date safety features, including lane departure warning, automatic emergency braking, parking sensors, blind spot monitoring, drowsy driver alert and traffic sign recognition.
If you are after a luxury off-roader and have the budget for it, the Land Rover Range Rover might be precisely what you are looking for. It's comfortable, efficient and exceptionally safe. But, be careful, all of the optional extras can quickly see the price tag grow and grow.
Nissan Armada
Price wise, the Nissan Armada is somewhere in the middle, starting at £46000. Size-wise, it's nowhere near the middle. While most cars are getting smaller, especially off-roaders, the Armada just keeps on getting bigger. It's got a 5.6-liter V8 engine that makes 390 horsepower. It's also got an impressive advanced four-wheel-drive system that detects when extra traction is needed, switching between rear and forward drive when it thinks you need it.
As you'd expect from this kind of car, safety features come as standard, including blind spot warning, automatic braking, sensors and braking assist. However, while it's a comfortable drive and its size commands a certain respect, it also makes the car feel and look bulky and dated. It also means that fuel efficiency is poor.
Mercedes-Benz G-Class
The G-Class is only the car for you if you've got a massive budget. Starting at $123000 it's way more expensive than other vehicles of this kind. Even if you can afford it, you might find that such a hefty price tag puts you off ever actually taking it off-road. You'd be so scared to damage it that you'd probably keep it in the garage and only use it for super safe trips to the shop. The price tag is definitely the downside here.
But, do you get what you pay for? The G-Class (short for Gelandewagen) has been used as a military vehicle in countless countries, so it must be good. Each car is also built entirely by hand in Graz, Austria. Previous generations of the G-Class have been renowned poor drivers. Offering a clumpy and uncomfortable trip. Advancements have been made, and the current incarnation offers much more in the way of comfort, while perhaps still not matching up to the
Range Rover.  
The cabin feels spacious and glamorous, offering comfort and style, as well as all of the latest car tech, with twin 12-inch screens and a fantastic sound system. As you'd expect from a car with this price, it's packed with every safety feature going and can almost drive itself. Fuel efficiency again isn't fantastic, but perhaps not something that people who are spending so much on a car are overly concerned about anyway. One thing is for sure; if you take your G-Class out off-roading, you are unlikely to run into another the same.
(Visited 6 times, 1 visits today)