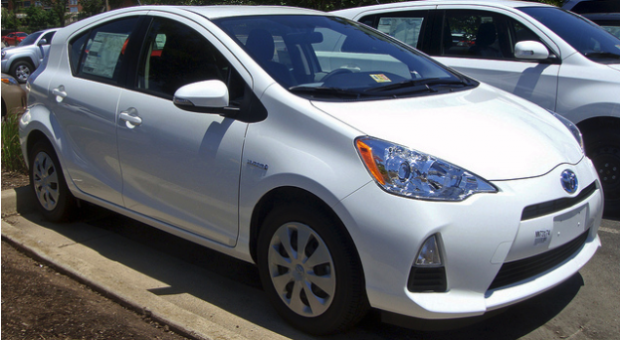 The Toyota Prius: Here's Why This Is The World's Most Popular Hybrid Electric Car
You might have seen them on the streets of Britain or in other countries around the world, and if not, you will have definitely seen them in some films, television programmes and the Internet. I am, of course, talking about the Toyota Prius!
This mid-sized hatchback car is notable for being the world's first mass-produced, plug-in hybrid vehicle. It first went on sale back in 1997 in Japan followed a few years later by worldwide introduction, and has gained popularity since then.
Today, there are two different Toyota Prius models available to buy in the United Kingdom:
Prius plug-in hybrid – unlike previous models, this one can run purely on electric power at a range of 14 miles;

Prius Plus – this is an extended hatchback version of the Prius plug-in hybrid, and has about 50% more space in the cabin.
There are many reasons why the Toyota Prius is one of the world's most favourite plug-in hybrid cars, here are just some of them:
 Fuel economy
One of the most obvious benefits is the fuel economy that the Toyota Prius offers motorists. It features a 1.8-litre 16-valve VVTi petrol engine that produces 80 brake horsepower, and a couple of electric motors which bring the car's total power output to 134 brake horsepower.
According to the Green Car website, it offers an impressive 135 mpg (combined) fuel economy, and with exhaust emissions of just 49g/km you can drive around with a massive smile on your face as you drive your eco-friendly car around, and, as a bonus, there is no vehicle excise duty (road tax) to pay!
Safety
The Toyota Prius is one of the safest plug-in hybrid cars that you can drive on the streets of Britain today, as it has attained a 5-star safety rating from Euro NCAP, the independent car safety testing organisation that has been set up by a number of European governments (including our very own here in the United Kingdom).
Perfect for town and city driving
It's no secret that a lot of exhaust gas emissions come about because of idling engines in built-up areas, especially during morning and evening rush-hour periods. While petrol and diesel cars are sat there with their engines running, using up fuel and contributing to the greenhouse gases, the Toyota Prius is sat there happily not using any fossil fuel.
RRG Toyota tell me that this is one of the main selling points for the Prius, and because of the extended range in the latest models, the prospect of owning an electric car is becoming more attractive as motorists in the UK seek to lower the cost of their fuel bills.
Cheaper to run than traditional petrol and diesel cars
As I mentioned earlier, the emissions from this car are so low that you are exempt from paying any vehicle excise duty, saving you anything up to £250 a year. Your petrol bills will be significantly lower than other cars because, for the most part, you will be driving on electric power rather than using the petrol engine.