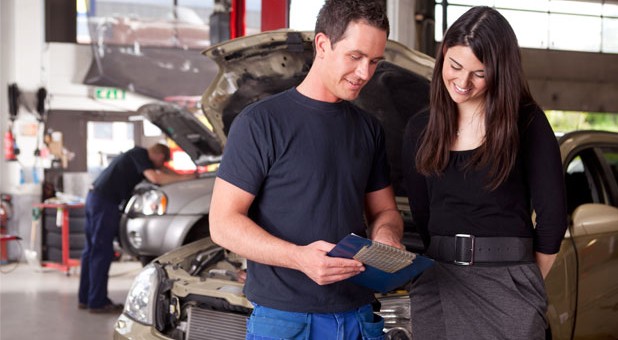 There Is No Excuse For Automobile Neglect!
Women, for their entire existence, have been at the butt of outdated barbed jokes about their skills with vehicles.  It's an annoying, outdated and sexist idea. Not only that, but it's getting into the brains of many women that they should have nothing to do with their automobile. They just turn it on, go and send it to the mechanic when things go wrong. These confidence killing jokes need to go – but we all know they won't. That doesn't mean you should let them interfere with your passions and hobbies.
Take the case of Patrice Banks for example. This woman was so fed up with the way that women are discriminated against, that she quit her job to become a mechanic. Take it from her own words: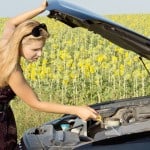 "After 12 years working as an engineer for a Fortune 500 company, I quit my management job to become an auto mechanic. I traded high heels and an air-conditioned office for boots, Dickies and grime-covered hands. The reason was simple: I was tired of feeling like an auto airhead and getting scammed by the male-dominated car-care industry."
"Like many women, I felt dread each time my car's odometer crept toward the next 3,000-mile interval. An oil change never meant just an oil change. It meant being haggled into buying a new air filter and a tire rotation. It meant being told I needed new brake pads and spark plugs — things I'd never heard of at prices that were unheard of. I'd go into a Quick Lube expecting to pay $19.95 and come out $300 poorer."
A survey of car owners said that 77 percent of mechanics are likely to sell women car parts that they don't need. I don't need to tell you that that is completely outrageous.
No matter your gender – taking care of your car is something we should all do. Joking is one thing, but breaking down in the middle of nowhere because you've no idea of how your car works is another. Okay, so there's taking care of your car, and letting it run itself into disrepair. Both are linked! Educate yourself on the workings of your vehicle. Know what can go wrong and how to fix it. Know your high flow muffler from your air filter. Purchase your car's manual and read it. There are banks of knowledge on the internet, and in no-time at all you'll be able to change a tire, replace the oil and add coolant.
It's not just for the cause of women that you should learn these skills, but they can genuinely help you in your daily life. Think of how much you rely on your car. Now reflect on the times it has failed on you. The next time your vehicle breaks down or fails, you might know exactly how to fix it, and if not – you can give the mechanic a piece of your mind next time he hawks his wares.