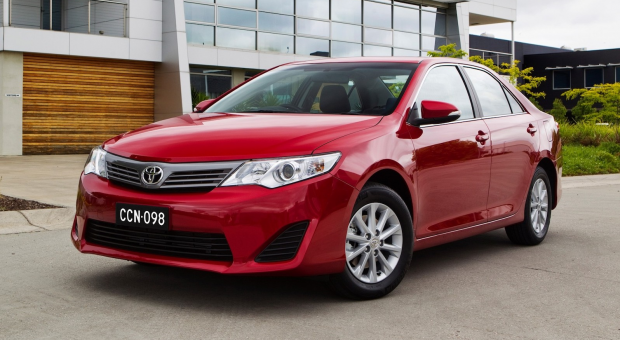 Toyota Camry All Set to Surprise with New Exterior Shape Inspired by Scion FR-S
The model is built of a number of series of automobiles which are of mid-size and is manufactured and produced by Toyota since the year 1982 and was sold in majority in all the automobile market globally.
In the year between 1980 and 1982 the name "Camry" was attached to the nameplate of the 4-door Sedan thus naming it "Toyota Celica Camry".
Seems like Toyota is trying to increase more gape with Honda accord in stride. Toyota one of leading automaker giant in the Global Map has stated to hit the auto shows of 2015 with new Toyota Camry design. Toyota Camry one of the highest selling car in Middle East and America for 3 and 4 consecutive year in a row.
Although Toyota is yet to release the teaser of 2015 model of Camry on social media and anywhere else but it is most likely to be a refresh of Corolla and Avalon and inspiration from Scion FR-S.
The Automakers have recently said that the latest model of 2015 will challenge conventional expectations of a mid-cycle model change. The rear exterior of 2015 Camry can more likely be similar to what a rear is Lexus ES 350 looks.
Have you wondered why Toyota has decided to re-think about the design and shape of its latest and finest car Camry is because of the high competition which has been giving over the last year by other automotive Giants Honda, Nissan and Ford.
Despite being best car seller in US from past three years they are not ready to face any competition and want to lead the battle with huge margin which has made them took couple of decisions. A lot of expectations are from the makers and designer which will hopefully be fulfilled at Toyota's Press Conference on 18th April 2014.
(Visited 1 times, 1 visits today)