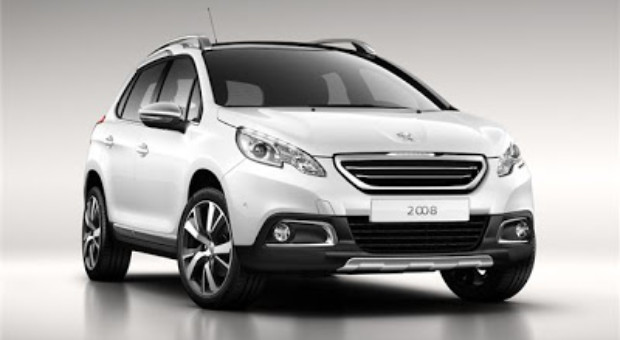 The Peugeot 3008 has changed a lot over the years, but it's still a pivotal car in Peugeot's history. It marked a significant moment for the manfacturer because it was a stylish and unique crossover between hatchbacks and SUVs. The 2018 edition brings something slightly different to the range, but that's exactly what we'd expect of the company at this point. They're always innovating and bringing something new to the table, and that's exactly what you get with the new 3008. It's more of a miniature SUV than a hatchback, but they're definitely scaling things up with this new model. The stylish and contemporary 3008 is a beautiful car, but here are some other reasons as to why you should buy it.
It's incredibly safe.
First of all, you should buy the new Peugeot 3008 because it's incredibly safe. In fact, as we've discussed before on this website, Peugeot have always knocked it out of the park with their 3008 range. Even 2 years ago, the 3008 was getting a 5-star Euro NCAP rating. Well, it's no different with the 2018 model. Peugeot's new 3008 is safer than ever. With sturdy steering weight and smooth handling, it's a car that definitely makes the driver feel safe when they're behind the wheel. It's light and manageable, due to its soft suspension, yet it really knows how to handle bends.
It has great specs.
Another reason as to why you should buy the new 3008 from Peugeot is that it has fantastic specs. After all, that's the main thing in which you're interested, right? Well, you won't be disappointed with this latest model in the popular SUV range. The Peugeot 3008 offers customers an extensive range of engines; there are 3-cylinder and 4-cylinder petrol and diesel engines on offer. Additionally, you'll have a choice of manual or torque converter automatic gearboxes. You're spoilt for choice in the engine department.
The 3008 Estate offers drives a very smooth experience. It has a 128bhp 1.2-litre unit engine that's incredibly practical. Yes, you might think that sounds too small for a car that brands itself as an SUV, but Peugeot knows what it's doing when it comes to compact yet bulky vehicles. The engine is more than sufficient to pull this beast along. Of course, you could always get Peugeot parts from BreakerYard if you're not happy with the engine or other specific components of the car. But you might have to wait some time before the brand new 3008 falls into the "used" category (or you could go for a previous version because the last few models were fantastic, too).
Its design is very stylish.
Finally, the design is very stylish. Given that it looks more like a shrunken SUV than a crossover, as we mentioned in the introduction, you might be a little unsure about the appearance of the new 3008. Yet the striking appearance of the new 3008 will soon win you over. It's a striking and aggressive car, unlike the slightly bulky and uncertain aesthetic of previous 3008s. Because it's no longer trying to be an awkward hybrid, the new 3008 benefits in terms of its overall aesthetic. The interior is very sleek, too. Its dashboard definitely puts it ahead of some of its competitors.
(Visited 3 times, 1 visits today)