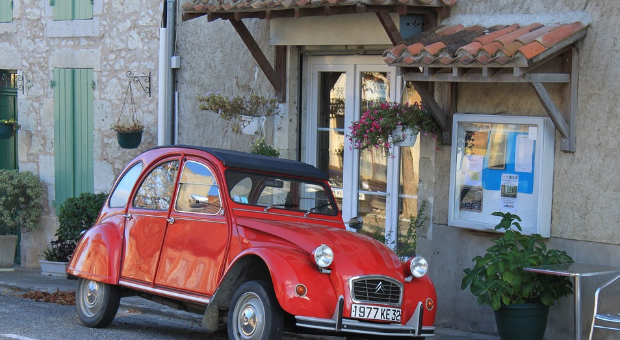 As far as clichés go, there is a lot to be said about the French. Not only are French people renowned for being rude and walking around in a striped top while casually wearing a beret and a necklace made of fresh garlic bulbs, but their cars also have a terrible reputation.
However, what would you say if you were to discover that their poor rep has, in fact, nothing to do with the country but that it's simply the result of unhappy coincidences? Indeed, while there may be differences in quality, performance, and design, the main difference between the French cars and some of their European competitors is the target audience. Indeed, Germany has made a reputation of building luxury cars that appeal to wealthy drivers looking for additional comfort as they drive.
Needless to say that a Renault Megane doesn't exactly appeal to the kind of person who would drive a BMW. Does it mean to say that the Mégane is worst? Not particularly. But as you're comparing two different markets, it would be foolish to ignore the impact of each market perception. Instead, it's easier to appreciate French cars for their own qualities.
Cliché #1: They are unreliable
Contrary to the common belief, French cars are not more unreliable than other cars. In fact, they may be more reliable than you think. Last year, Renault announced that their innovative technology matches the quality of drive of professional drivers. Indeed, as Renault aims to develop a safe and advanced autonomous driving technology, their first tests in labs revealed that they were able to create a reliable and intelligent robot-vehicle that could provide a different experience of driving by 2022. But if you prefer to rely on current facts that have been demonstrated and tested on public roads instead, you can check this sweet fact of Mercedes-Benz's engines. Indeed, the luxury brand uses engines that have been manufactured by Renault. And as if to prove the reliability of this French manufacturer, Mercedes-Benz is looking to expand the partnership to benefit from direct-injection engines too.

Cliché #2: They are not performant
As everything is a matter of perception, it's only fair to compare French cars to other cars in the same market. With a lot of city cars, it's fair to say that you can't put a used Citroen C2 against a BMW. However, when compared to other small hatchbacks, the C2 is the perfect urban transport with agile handling, low prices, quality engines and a lot of room despite its small size. You can't find the same quality of drive in cars aimed at the same audience, especially for the same price.

Cliché #3: They are expensive to maintain
A lot of criticism that you hear about French cars is that they are expensive to maintain. However, this unfair comparison comes from the fact that the small French cars are designed to provide affordable urban transport. As a result, they are indeed made using materials that will need to be replaced when it comes at the end of its life. But, as proven by the Renault Megane, the maintenance costs are low. Consequently, lack of servicing is the costliest factor for French cars.

If you need a small urban vehicle that is cost-friendly and performant, you will be safe with a used C2 or a Renault Megane.